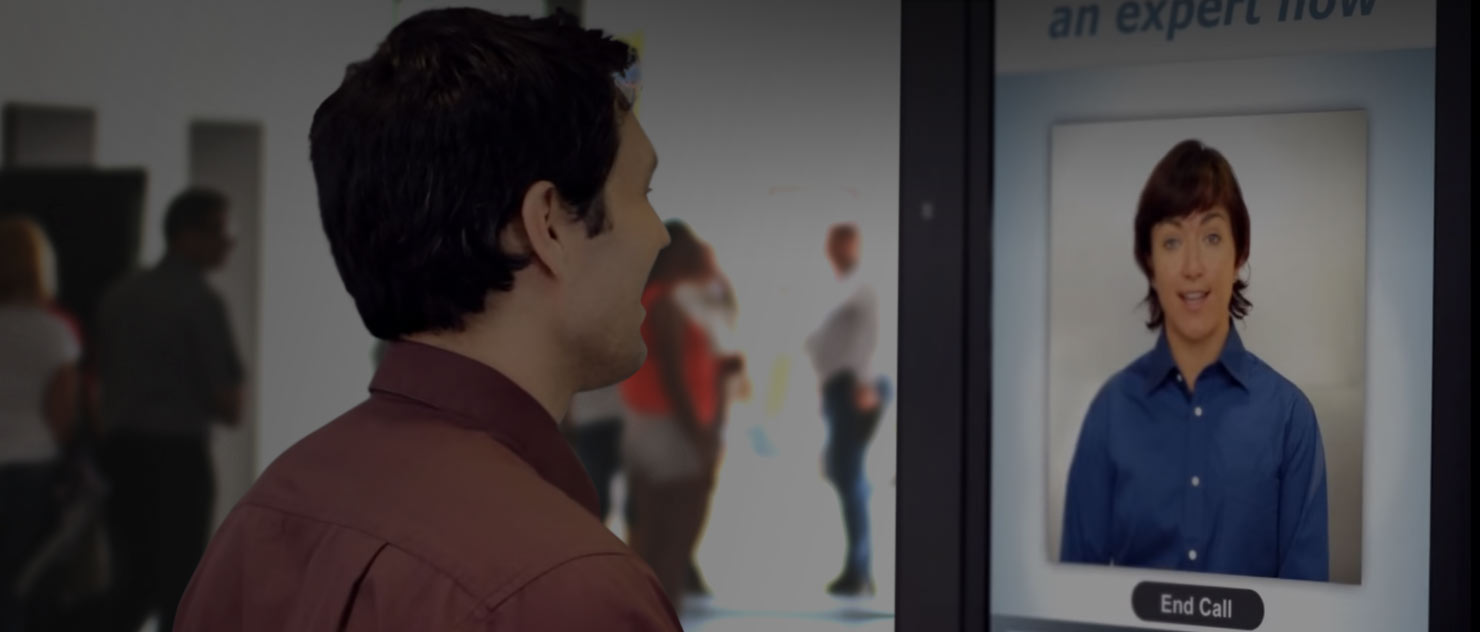 Video Presence
A powerful, live 2-way video chat platform you can incorporate into your digital signage Add a personal touch.
About Video Presence
Video Presence enables on-demand, 2-way video chat with a live person from any touch enable digital display. For example, an interactive kiosk can be used in a hospital to display information about the facility, content to promote healthy lifestyle choices and other related information and at the touch of the screen a visitor can connect with a live person who can help them locate a patients room. Video presence connects the viewer with a live, online agent. The agent can be anywhere in the world and can monitor multiple kiosks.
Features and Benefits
Integrates seamlessly with regular content playback
Allows viewers to connect to a live agent
Agents can monitor multiple kiosks to maximize efficiency
Calls can be routed based on skills such as languages spoken or product knowledge
Calls can be transferred between agents
On-Demand Experts and Face-To-Face Interaction
With the HumanKiosk Solution, powered by Video Presence, marketers can humanize their brand interaction, improve the customer experience, and deliver their messages with absolute control and precision.