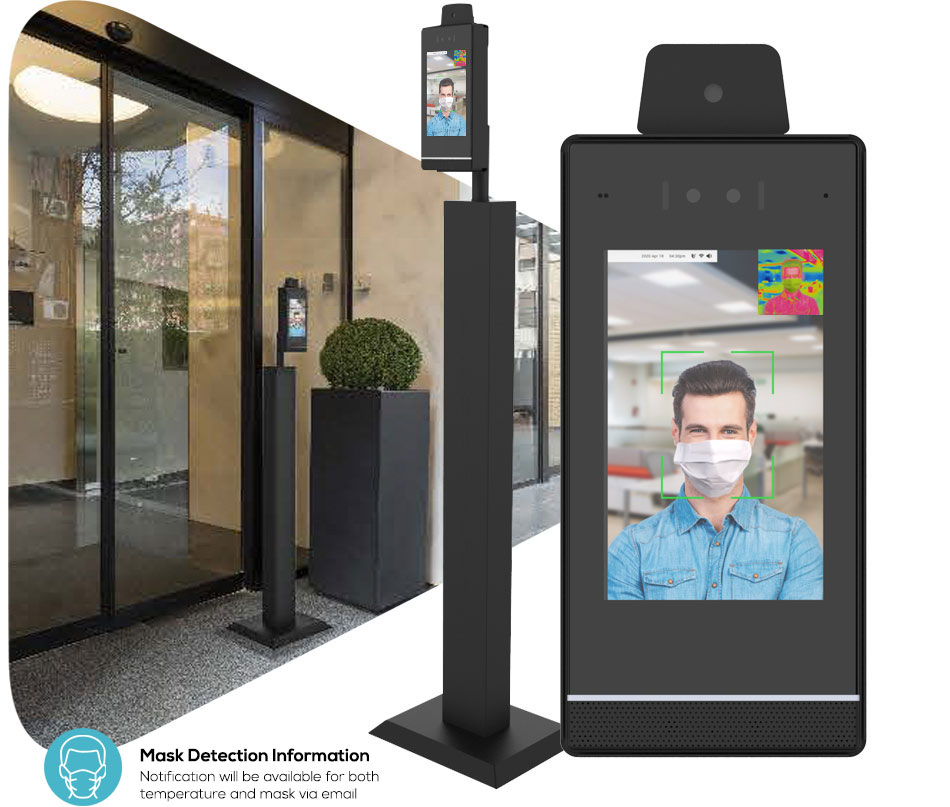 TEMPERATURE CHECK KIOSK 7"
Dual Camera • Waterproof • Syncs with Doors.
Higher security and accuracy to recognize a human face.

To ensure people that access your property are not running a high temperature, MediaTile has developed the new temperature sensor/detector. It provides alerts when a person runs a high temperature, therefore should not enter your premises. The system is calculated with an algorithm for object heat- and fast detection temperature-accuracy, tolerance at +- 0.3 degree Celsius, with a refresh rate at 64Hz.
Desk Mount - Square & Circle Base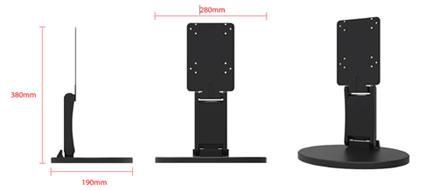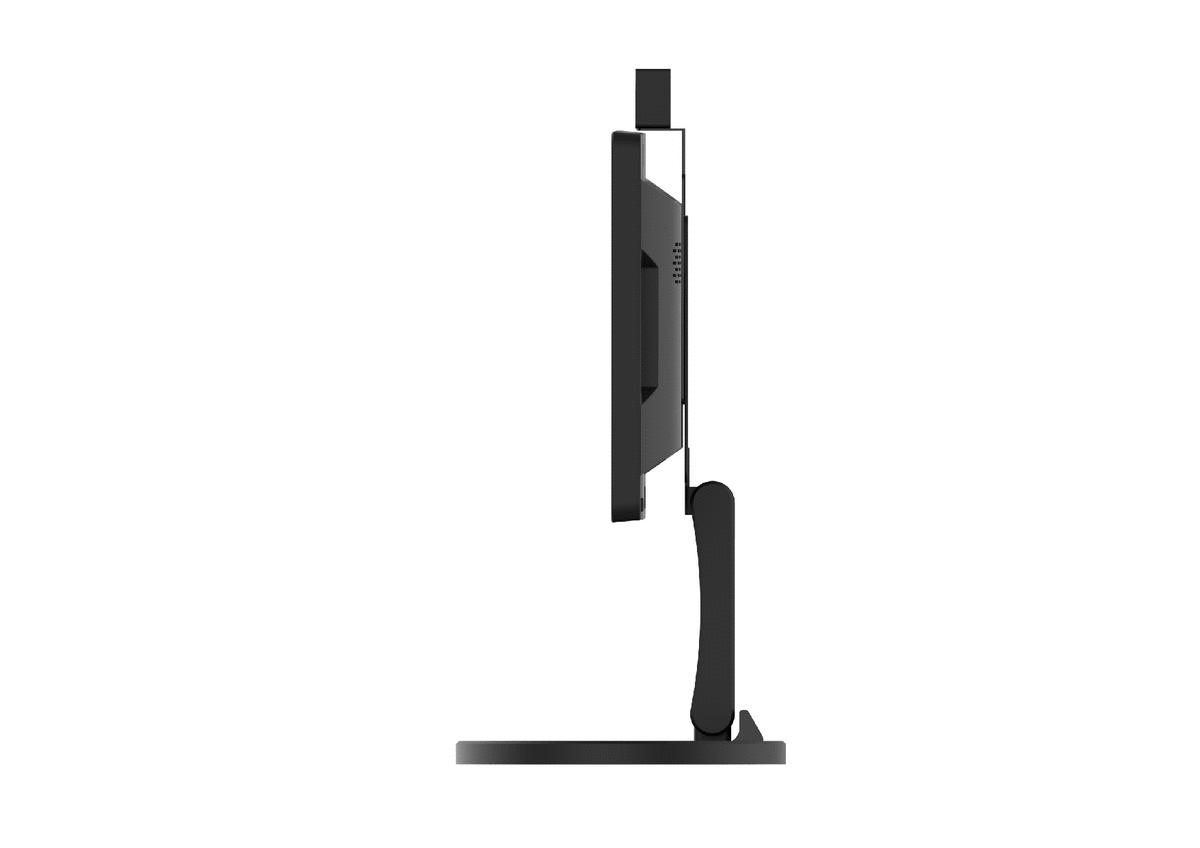 Desk Mount - Square & Circle Base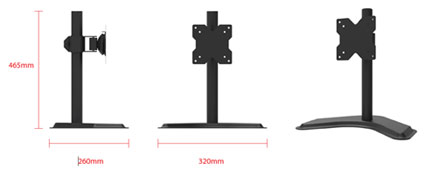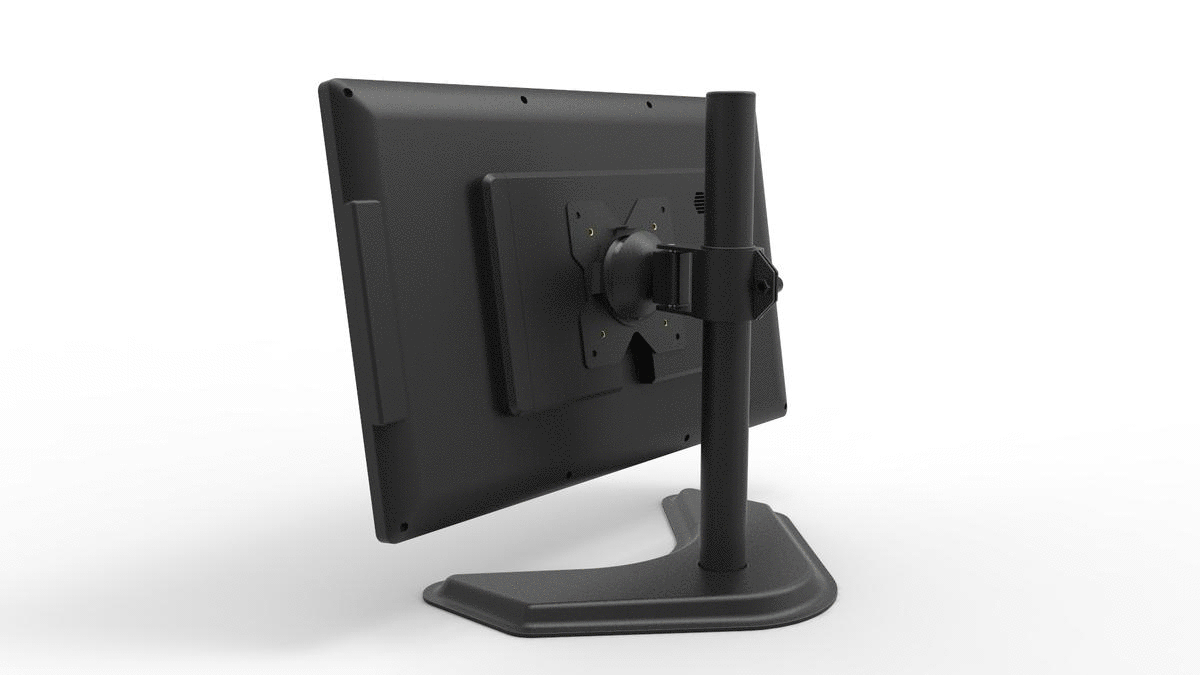 Desk Mount - Square & Circle Base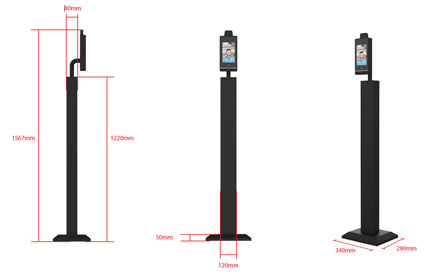 PRODUCT SPECIFICATIONS
Temperature Check Kiosk - 7 inch