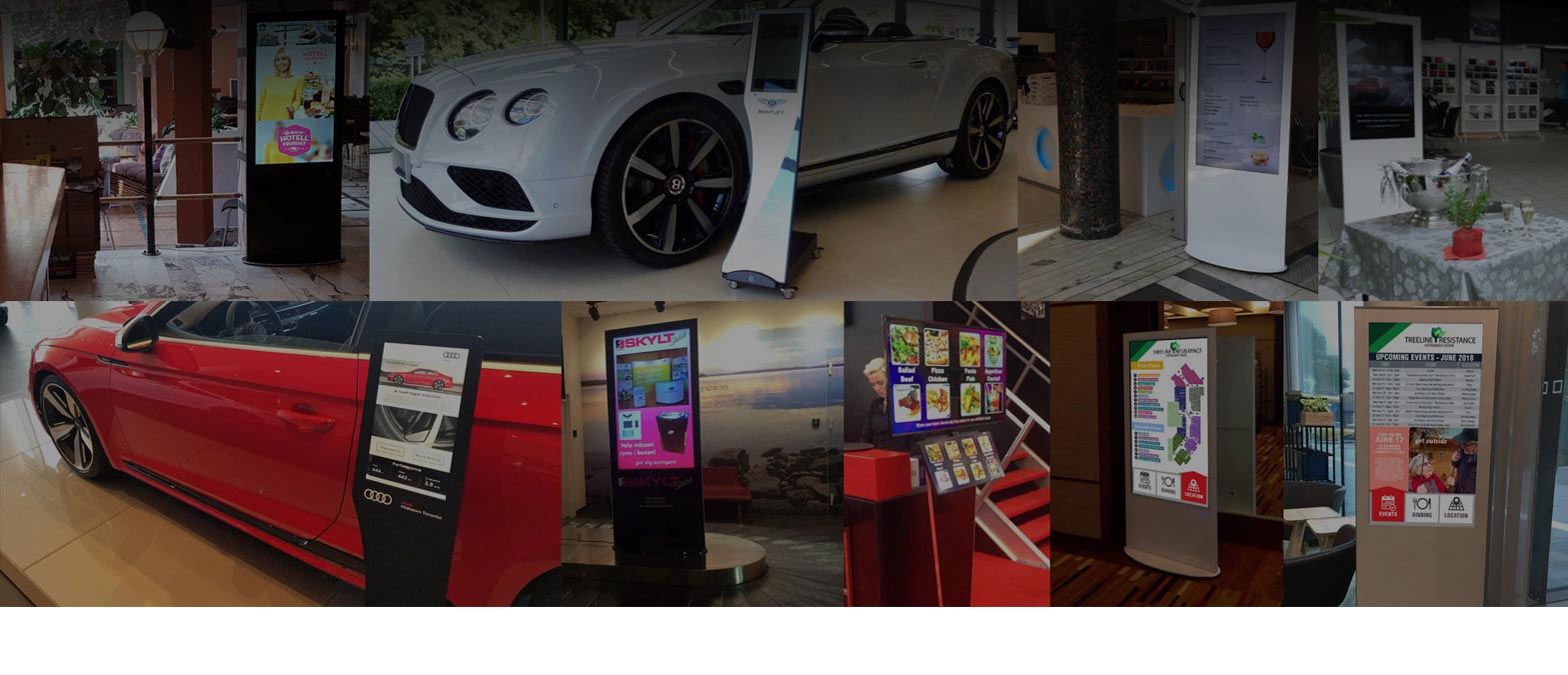 Touch Screen Interactive Kiosks
Interactive Digital Kiosk Line
Smartly designed, MediaTile's interactive Digital Kiosks come in many styles and configurations that are sure to meet the communication goals for many industries. Our new line of interactive kiosks are built for 24 hour a day. 7 day a week operation. With a sleek design and battery option, you can place these wireless touch Screen Kiosks anywhere to attract customers and increase brand awareness.

ANGLED TOUCH INTERACTIVE KIOSK 24"-49"
These all in one kiosks are well suited for both touch and non touch applications.
LEARN MORE
DURALINE ANGLED KIOSK 43"-55"
Perfect for malls, college campuses, retail locations and a host of other applications.
LEARN MORE
SIGNO 15.6"
The Signo takes interactive kiosks to a new level in an optimal and cost-effective manner.
LEARN MORE
TEMPERATURE CHECK KIOSK 10", 15", 21"
To keep your environment safe, there is a fast way to check anyone's temperature prior to them entering a room.
LEARN MORE
TEMPERATURE CHECK KIOSK 8" WITH HAND SANITIZER
Leading edge Temperature Measurement & Face Recognition Monitors for commercial and industrial use.
LEARN MORE

Connect with
an Interactive Kiosk Expert

Speak to a MediaTile expert to get a digital signage solution for your unique communication needs.
We'll create a custom digital signage solution for you, at no obligation or cost. See how digital signage can benefit your business.

Book a demo to explore all of the platform features that will make up your digital signage solution. Discover how easy it is to manage your content and screens on our secure network.

A MediaTile digital signage solution is more than just screens and software. Our clients are better communicators.
KEY FEATURES
A complete line of kiosks for your every need.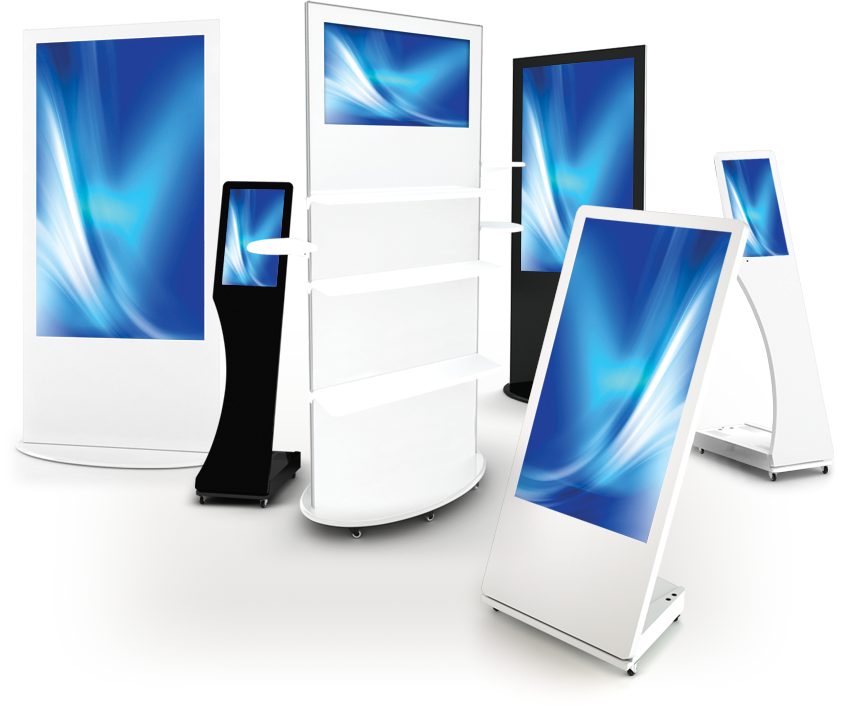 HOW INTERACTIVE KIOSKS BENEFIT YOUR INDUSTRY


Today's consumers are more technology educated and feel comfortable looking for information using interactive kiosks. Interactive kiosks create a digitally immersive shopping experience, guides people through complex environments, effectively communicates with employees and much much more.