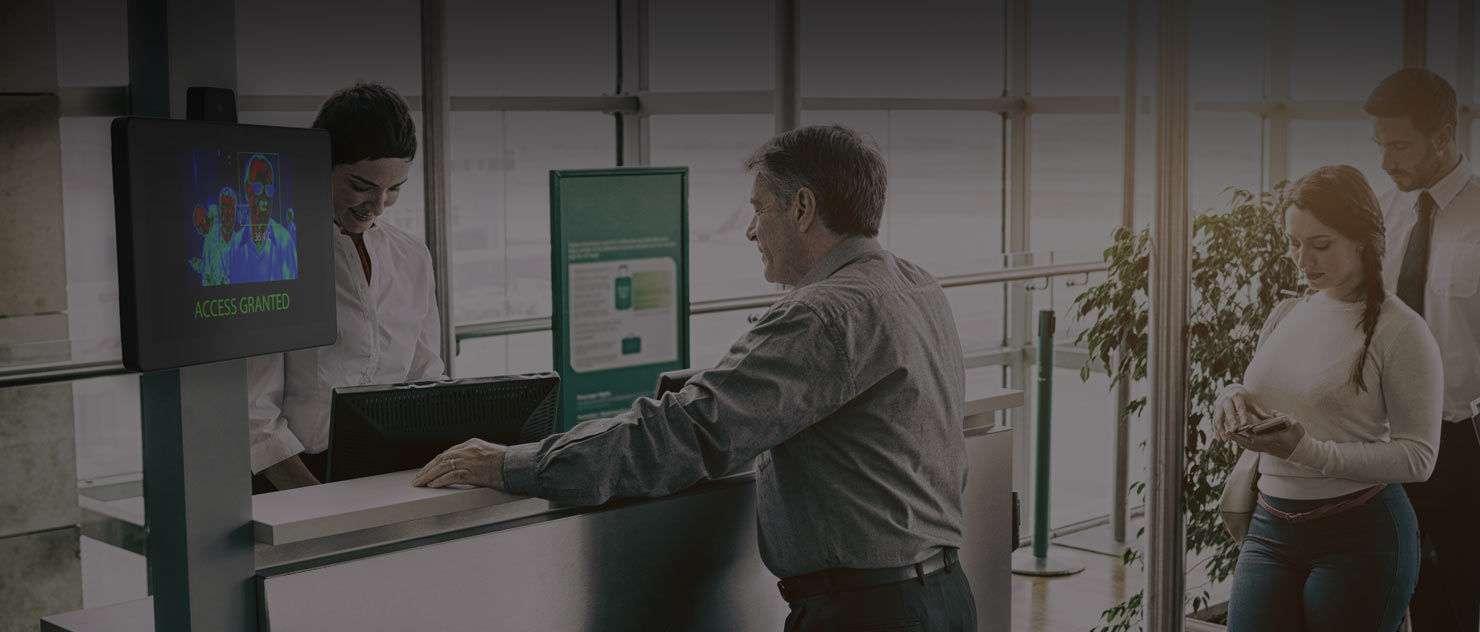 Hand Sanitizing & Temperature Check Kiosks
Key products that can help you with your reopening strategy.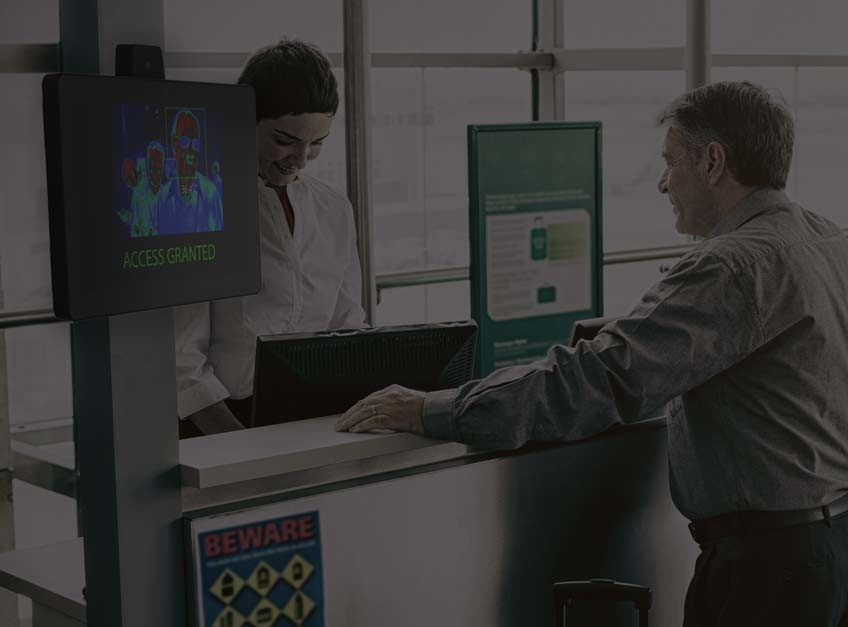 Hand Sanitizing & Temperature Check Kiosks
Key Product That Can Help You With Your Reopening Strategy. Hand Sanitizer Kiosk
Wall and floor standing with integrated large capacity hand sanitizer.
Temperature Check Kiosk
Higher security and accuracy to recognize a human face.
Digital kiosks with integrated touchless hand sanitizer have the power of a feature-rich digital sign with added safety functionality of the integrated touchless hand sanitizer dispenser and an optional temperature check.
The large screen units are ideal for high traffic areas where messaging is a key component of the health and safety strategy. They can be mounted on a portable stand or on a wall area and are available in 15" or 22" sizes.
Learn more about the Hand Sanitizer Kiosk
These compact digital kiosks have an integrated temperature check. A normal temperature can unlock a door and an abnormal temperature can trigger an alert.
The 7" screen is ideal for entrances to buildings or high traffic areas where there is a simpler message to be displayed and a quick temperature check is an easy safety step.
Learn more about temperature check kiosks.
Temperature Check Kiosk with Facial Recognition
Compact Display with Temperature Measurement & Face Recognition Monitors
Temperature Check Kiosk Screens
A Portable Screen with Integrated Temperature Check
The slim designed digital kiosk has fully functional screen and touchless integrated temperature check and optional touchless hand sanitizer. It also features security technology such as facial recognition and card reading.
Available in either a floor or desktop mount, the kiosk an ideal solution for controlled entrances such as commercial or industrial businesses in need of a solution that combines security requirements with health and safety.
Learn more about digital kiosks with temperature check and facial recognition.
Mounted digital kiosk screens with integrated temperature checks are perfect for areas where stand mounting is not ideal. They have the same feature set, but are compatible with a wide variety of mounting systems.
The digital kiosk screens are available in 10, 15, and 21" sizes to fit a wide variety of spaces such as lobbies or common area entrances. They can even detect if you're wearing a mask or not.
Learn more about the digital kiosk screens.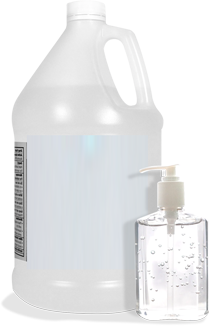 Hand Sanitizer Liquid & Gel Products
Remember to use quality hand sanitizer for safety line kiosks. Available in either liquid or gel.
Hand Sanitizer Liquid 4L (1Gal) Refill - 70% Alcohol
Hand Sanitizer Liquid 1L (34Ounce) Pump - 70% Alcohol
Hand Sanitizer Gel 4L (1Gal) Refill - 70% Alcohol
Hand Sanitizer Gel 1L (34Ounce) Pump - 70% Alcohol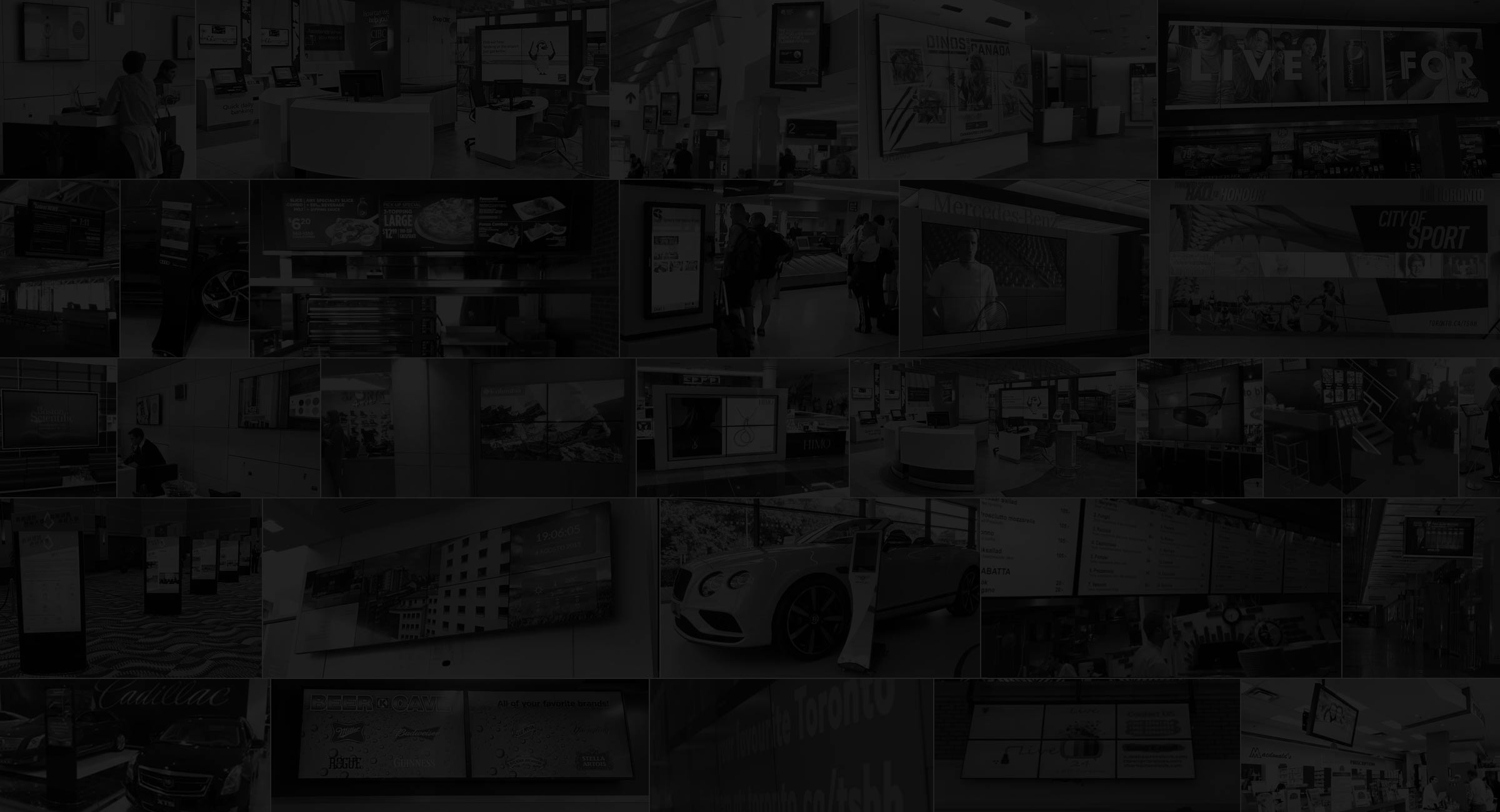 Visual communication is our passion.

Day in and day out, we live and breathe Digital Visual Communication. We have a great team of experts who know the technology and what it takes to make your digital signage network successful.