Digital Signage Hardware Solutions
Manage touch-enabled displays, digital menu boards, interactive kiosks and video walls from anywhere in the world

Digital Signage Hardware Solutions
Our digital signage solutions engage, educate and empower your audience far more effectively than traditional media. Manage touch-enabled displays, digital menu boards, interactive kiosks and video walls from anywhere in the world. Solutions You Can Build On
Our solutions allow you to start small and expand as the need arises. A unique set of solutions ensures you will continue to grow into the MediaTile platform by expanding the features in your digital signage network. Whether you have a display, video wall or an interactive kiosk, let our team help you build better brand awareness, and interact more effectively with your audience.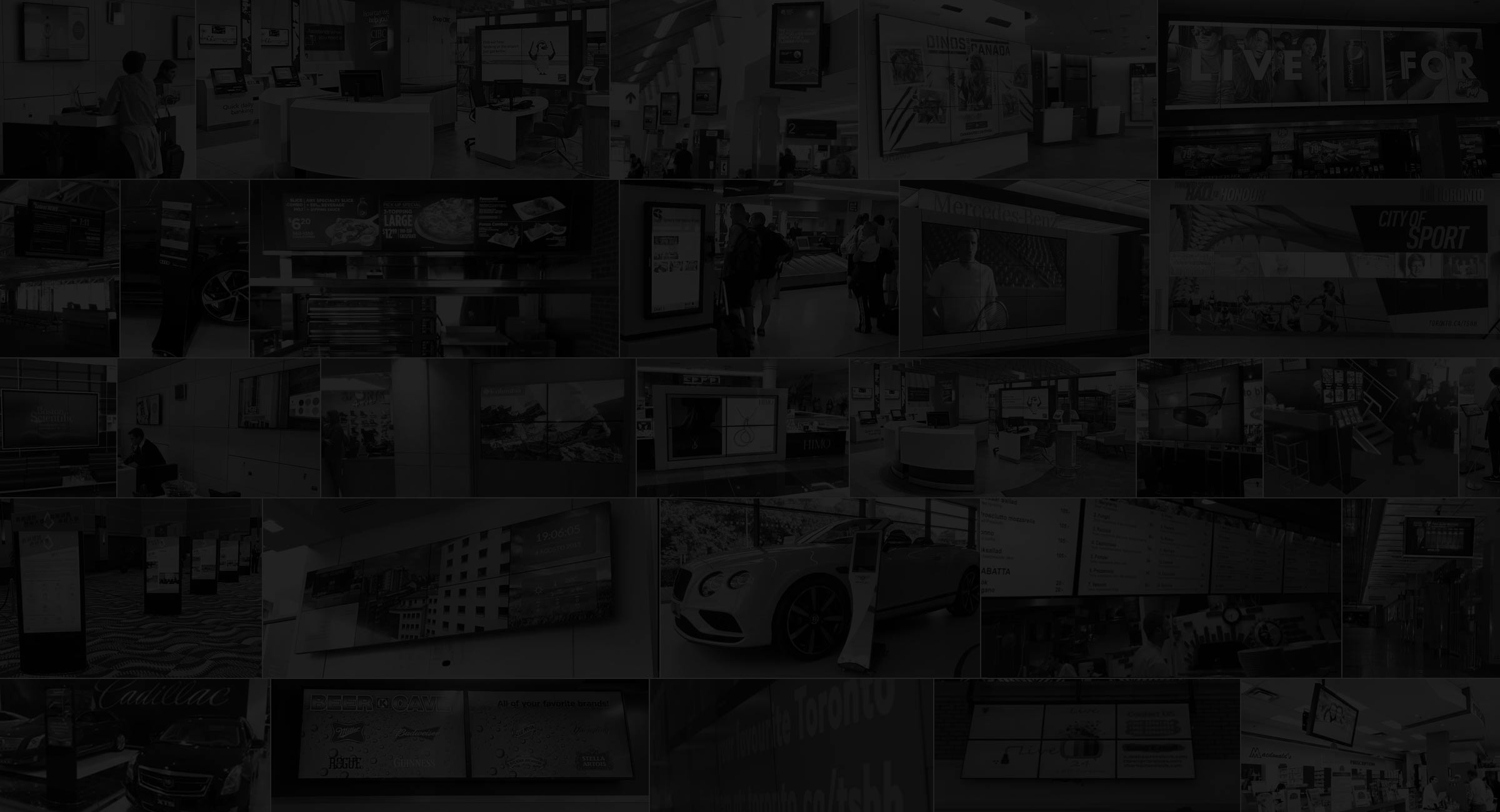 Visual communication is our passion.

Day in and day out, we live and breathe Digital Visual Communication. We have a great team of experts who know the technology and what it takes to make your digital signage network successful.