Digital Signage for

Casino Gaming
Use attention-grabbing imagery and video to promote in-venue attractions and events. Integrated features such as wayfinding help direct guests to key destinations within your facility, enhancing the customer experience.
Enhance your Casino and Gaming Experience
The inherently high traffic and complicated layouts of casino & gaming venues provide a great opportunity for more effective communication, utilizing digital signage.
Help move your guests efficiently throughout your venues. Keep your guests entertained and informed while creating a modern and visually appealing facility.
Simplify communications with digital displays in lobbies, elevator banks, the casino floor, conference/banquet areas and restaurants. Streamline concierge services and improve location services with interactive Wayfinding kiosks.
Provide guests with dynamic flight departure and arrival information in concierge areas. Create a safe environment by instantly converting your displays into an emergency broadcast system.
Improved Guest Communication
Promote in-house activities and entertainment schedules
Display daily menus and catering services
Provide dynamic flight arrival and departure information, including delays and cancellations
Add compact digital displays outside of meeting rooms to display room booking information
Include Dynamic Menu Boards in quick service food and drink areas
Utilize Emergency Broadcast Messaging to keep guests and staff safe
Engage and Entertain
Utilize interactive Wayfinding kiosks to help players efficiently navigate the facility
Inform Players of interactive players club promotions
Display gaming wait lists
Apportion displays in concierge area to promote local attractions and events
Utilize interactive game finders
Reduce Costs
Reduce time and printing costs of location maps, daily schedules and activities
Replace potentially bland printed materials with more dynamic and impactful content
Save on logistics costs for printed materials
Manage your entire network from any browser, anywhere
Increase Branding
Improve the customer experience with stunning Video Walls in the front lobbies
Ensure consistent branding across your entire facility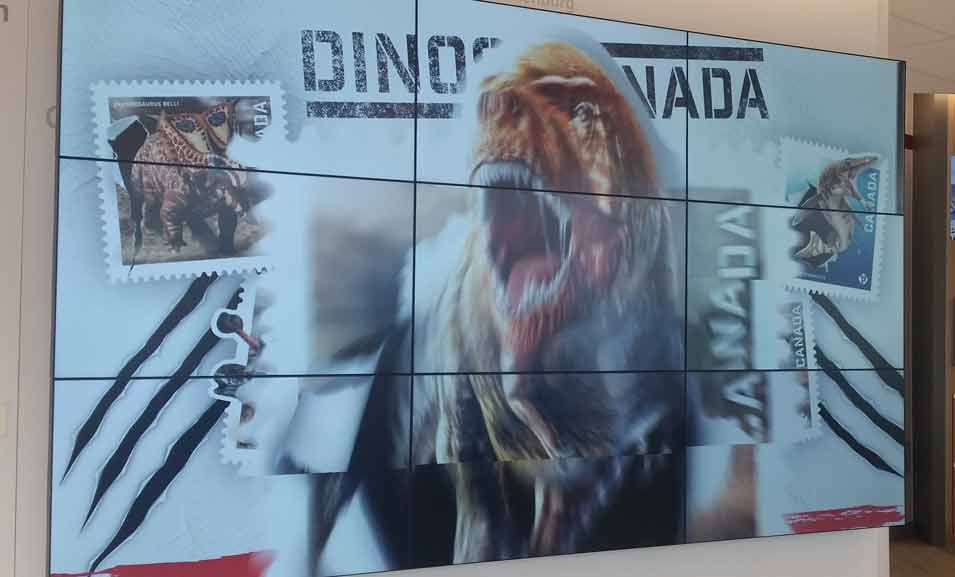 Product Spotlight: Video Walls
Be the game changer!
Adding Video Walls to the casino industry creates a big WOW factor. With 4K technology, images and video come to life in stunning resolution. Impress your guests by informing them with player programs, food and beverage promotions and highlighting casino milestones.
You can:
Promote food and bar specials
Showcase top winners
Motivate with Employee of the Month
Stat
In 2016, the United States gaming industry generated $73.1 billion, growing at an annual rate of 2.0%. Source:
Rubin Brown
Industry Focus Spotlight
Technology and Gaming
Engage casino and gaming visitors to stay in the facility with engaging digital displays, Wayfinding to take them to their next adventure or video walls to create an amazing WOW factor. This will keep visitors entertained and in the facility, allowing them to have a pleasant experience while they play.