AUTOMOTIVE
Increase sales by informing buyers about products, special offers and financing options.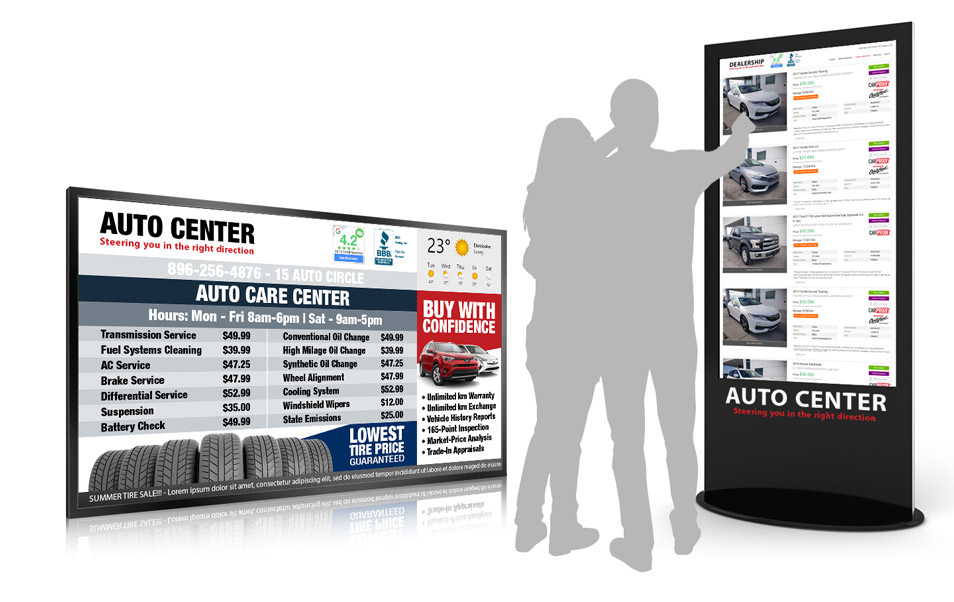 Enhance the Vehicle Buying Experience

Modernize your dealership.
Create that WOW factor in your dealership as soon as customers walk through the door! Using digital signage, you can promote new vehicles, display upcoming deals and service offerings.
Use interactive displays to empower customers so they can browse the features of any vehicle. In addition, service waiting areas can update customers of their vehicle status, promote accessories and entertain with "Dealer TV" to help reduce perceived wait times.

Benefits
Create an immersive digital experience, so each individual has a personal interaction with your brand.
Sales Growth
Promote products such as Extended Warranties, Rust & Paint Protection

Display vehicle inventories with striking images and video

Influence consumers at the "point of decision"

Use interactive touch displays so prospective customers can explore vehicle features

Deploy Wi-Fi/Bluetooth beacons combined with purpose built mobile apps to increase awareness
Engage Customers
Reduce perceived wait times in waiting areas

Include body shop specials, finance offers, tire programs to increase awareness

Enable engagement with a "Dealer TV" Digital Signage Network

Target content for specific areas and dealership locations
Motivate Sales Staff
Using leaderboards recognize sales leaders

Employee of the Month programs

Teach staff with the latest training videos and tutorials

Immediate and consistent messaging from head office to all dealerships

Reduced print costs while communicating effectively with dynamic messaging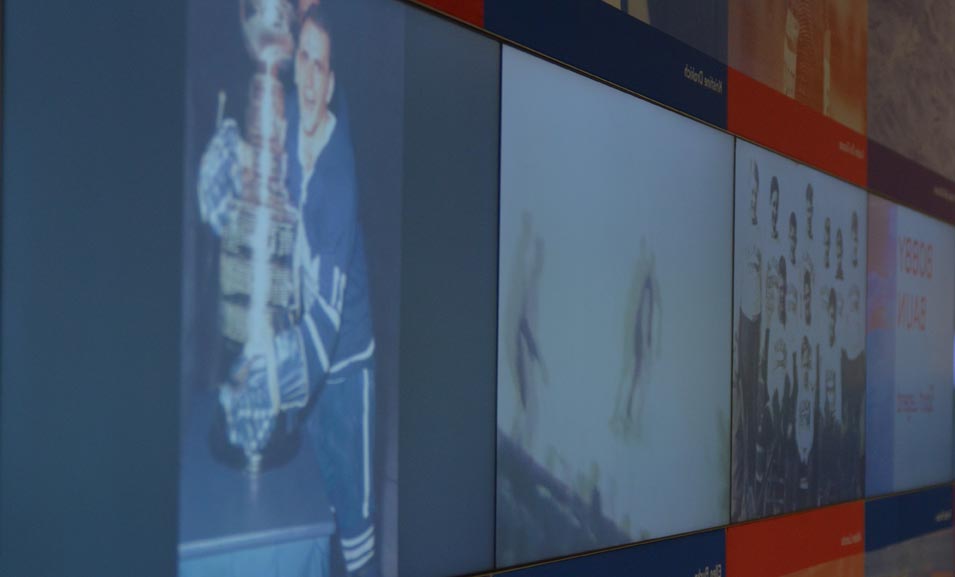 Product Spotlight
Video Walls
Create the WOW factor!
Instantly capture the attention of your customers and give your dealership that modern look and feel. Our video wall screens are bright and vivid, with ultra narrow bezels to lessen the gap between screens. In addition, our purpose-built video wall media players will power video walls with stunning 4K resolution.
You can:.
Include new vehicle launch videos with features and benefits
Increase awareness and build customer loyalty
Show the rich history of the car manufacturer
Stat
New cars registered to millennials has grown 35% over the past five years while total new car registrations have grown 26%. Source:
Edmunds
Industry Focus Spotlight
Technology and Automotive
As our vehicles are changing, so are buyers. Therefore, dealerships need to stay on top of what the buyer is doing. Customers continue to look at different avenues of connecting with dealerships – websites, social media, online feedback, friends and family, and ultimately visiting your location. Getting their attention at every touchpoint is critical to effectively engaging with them.
To discuss how we can help you with your visual communication needs, please send us an email or give us a call. 
Stay Connected
Follow us and stay connected with MediaTile!

Stay Up to Date
Join our newsletter for up to date industry news and latest developments