DIGITAL SHELF DISPLAYS
Create digitally immersive shopping experiences by converting conventional merchandising displays and store shelves into digital media communicators. Point-of-Purchase Displays
Attract customers to your products by simply affixing MediaTile's digital shelf displays to product shelves. The vibrant high-resolution video or images draw attention and the content engages and influences the viewer. You can display scannable coupon codes, product information, cross-promotions, up-sells, and more.


Installation
Display units can be affixed to existing shelves either horizontally or vertically. Multiple displays can function either as individual units or as a single messaging display.


Enhanced Customer Experience directly at the Point of Purchase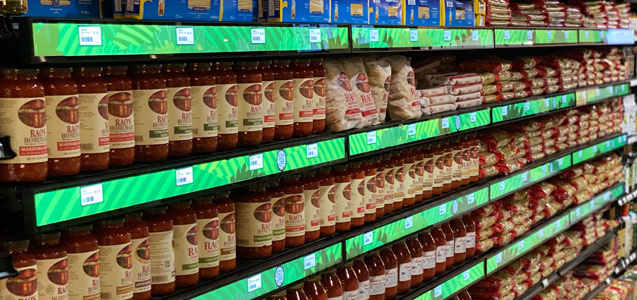 Up to 85% of shoppers decisions are made directly at the Point of Purchase