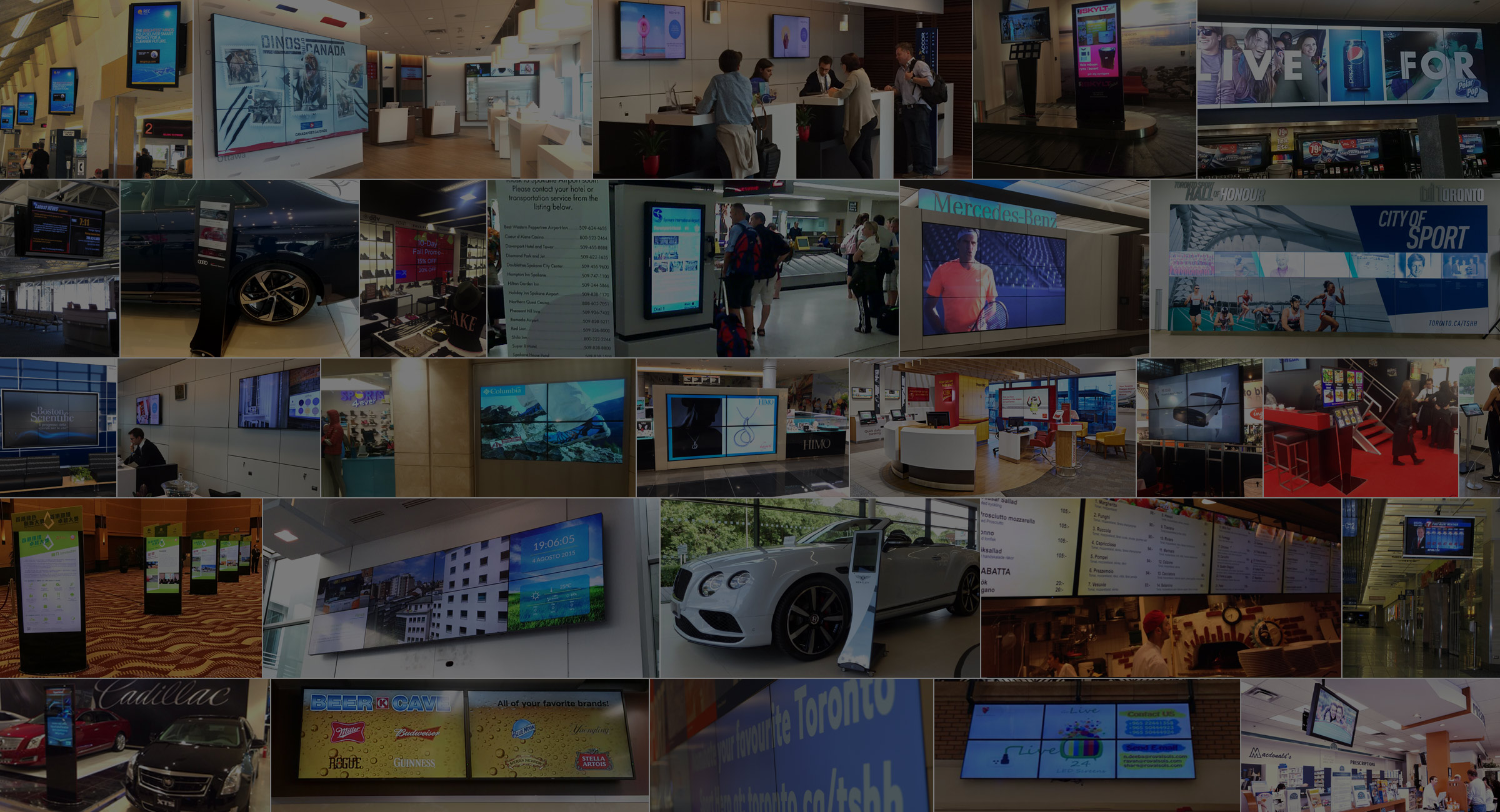 DIGITAL SIGNAGE SOLUTIONS
Want to communicate with your audience more effectively?
Our Digital Signage solutions Engage, Educate and Empower your Audience far more effectively than traditional media. With simple, anywhere management, touch-enabled displays, easy to read digital menu boards, interactive kiosks and video walls to fit any space, your message will resonate with your target audience.
A MORE EFFECTIVE WAY TO COMMUNICATE


We enable communication so you can effectively engage, educate and empower your audience
We live and breathe Digital Signage Solutions. Our team of industry experts understand the technology and what it takes to make your digital signage network successful. For more than 25 years, we have led the way in developing creative and innovative solutions to help you effectively engage your audience.


What is digital signage?
Digital Signage is a technology for delivering rich dynamic media content to one or more digital displays of varying formats, like interactive kiosks and video walls. These displays are connected to purpose built media players and software, that collectively deliver engaging digital content for corporate communication, retail messaging, menu boards, directories, wayfinding and so much more.
How digital signage benefits your industry


Explore how digital signage is used to address your industry specific needs.

Real Estate
How digital signage saves time and print costs >>
July 11, 2018
Why retail industry leaders already implemented Digital Signage as a new way of visual communication? Progress never stops and to stay successful, the retail industry has
[…]
Stay Connected

Please contact us to speak to one of our visual communications experts.