Digital signage is our passion.
We live and breathe Digital Signage Solutions. Our team of industry experts understand the technology and what it takes to make your digital signage network successful. ​
For more than 25 years we have led the way in developing creative and innovative products and solutions, to help you more effectively engage your audience and get your message out.​
"We nurture a culture of innovation, whereby we are always pushing the envelope to ensure the MediaTile platform is something our customers will grow into and not out of."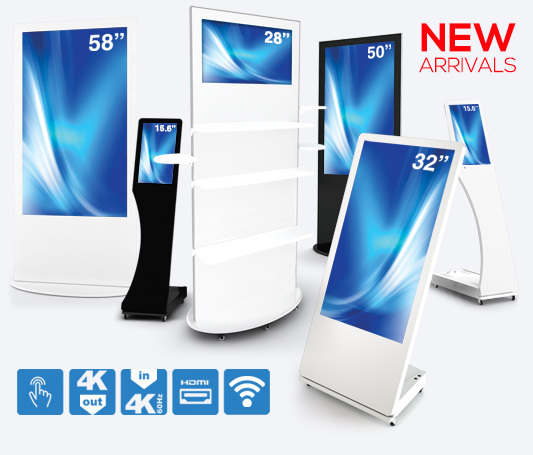 INTERACTIVE KIOSKS WITH TOUCH SCREEN CAPABILITY
These kiosks can help increase sales and enhance the customer experience.
Our new line of interactive kiosks are built with functionality and design in mind. The sleek appearance makes it attractive to customers and the variety of sizes makes these kiosks conducive to any environment.


Our touch kiosks are designed for 24 hour a day, 7 day a week operation
With 4K capabilities and available touch interactivity, you can place these kiosks anywhere.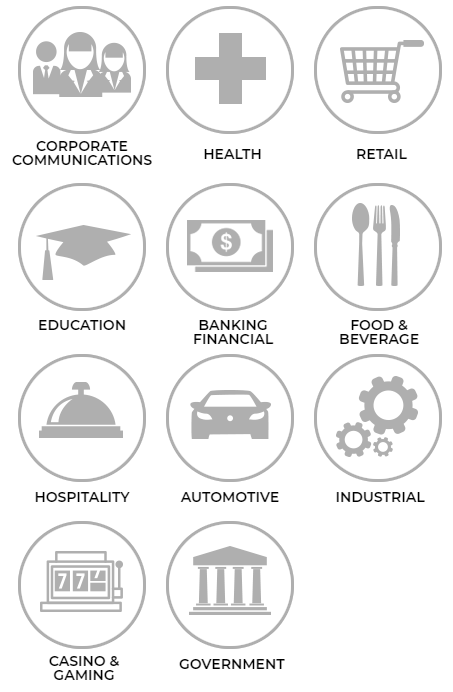 Industry Overview
Industry specific experience is essential for the deployment of an effective solution. Our Specialists will help you create engaging and impactful content that is tailored to your business. Select from the list to see how digital signage can make a difference in your industry.
Benefits
Engage with your audience
Target messages by location
Reduce costs and increase revenue
Utilize features that provide insight
Train and motivate your employees

Transition seamlessly into your digital signage system, with our turn-key service offerings. We are with you every step of the way.
From site surveys to help you decide the best place to maximize the impact of your display, to custom content creation and development, we are dedicated to ensuring digital signage works for you. If you need additional training or support, our team is always here to help.
To discuss how we can help you with your needs, please send us an email or give us a call. 
Stay Connected
Follow us and stay connected with MediaTile!

Stay Up to Date
Join our newsletter for up to date industry news and latest developments