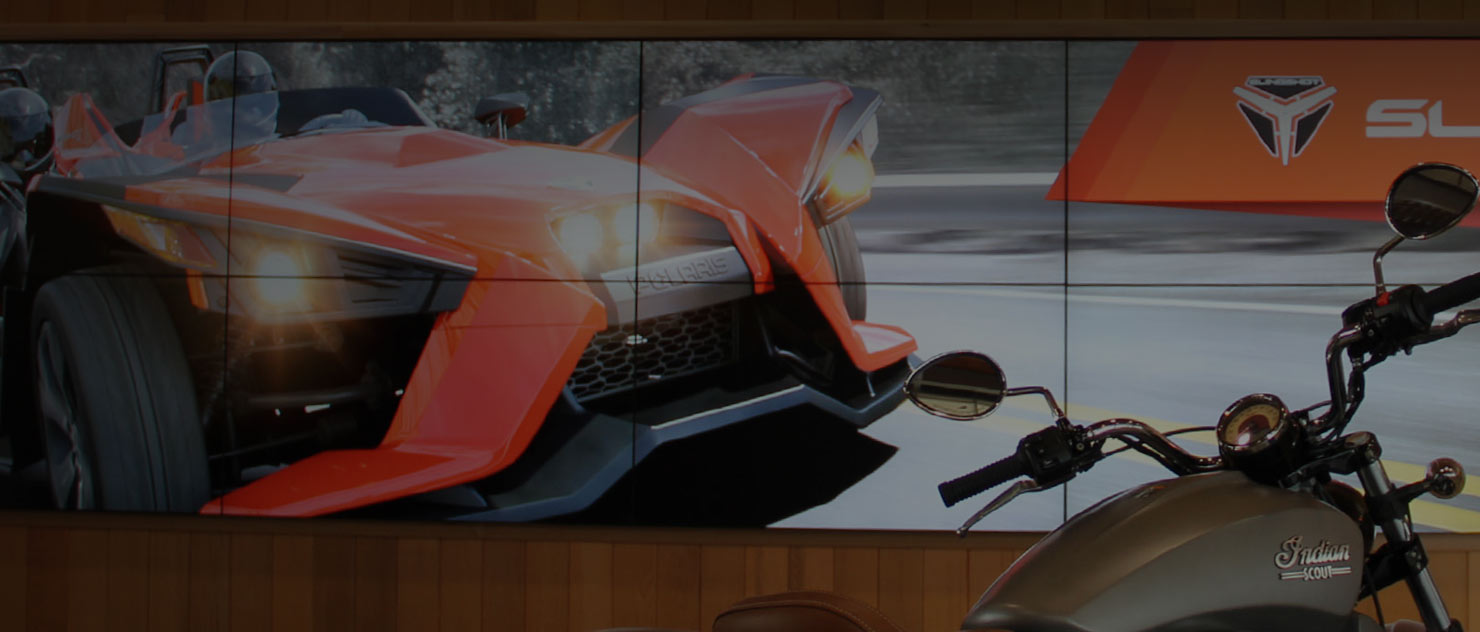 MOUNTS AND ENCLOSURES
Professional mounts and enclosures maximize the effectiveness of your digital signage by providing a clean, professional look with safety and serviceability considerations. Digital Signage Mounts
Selecting the right mount for your digital screen is an essential part of your digital signage network that is often overlooked. Sloppy mounting diminishes the impact of digital signs, whereas professional mounting maximizes the effect, is safer and more secure.
Features and Benefits
Options available to meet mounting requirements for ADA and other compliance laws
Available mounting systems for single displays, digital menu boards, multi-screen video walls and more
Variety of options for wall mounts, ceiling mounts, floors mounts, pole mounts, rolling mounts and custom enclosures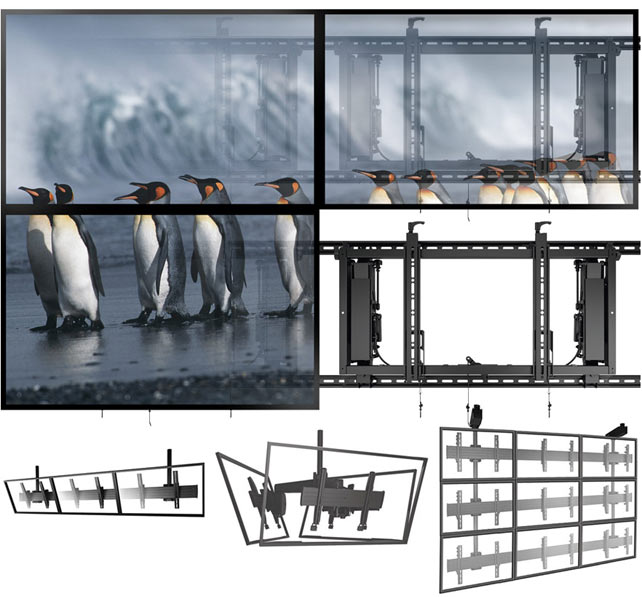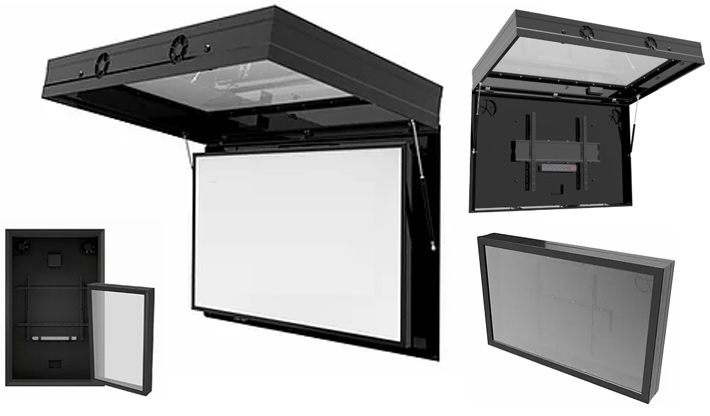 Digital Signage Enclosures
Our digital signage enclosure is a professional-grade weatherproof outdoor enclosure that comes standard with anti-glare acrylic protective shields.
Features and Benefits
Filtered ventilation system with thermostatically controlled fans
Shatter-resistant anti-glare front shields
Triple Sealing System for superior dirt & water intrusion prevention