SAMSUNG'S SMART SIGNAGE PLATFORM
Digital Signage WITHOUT an external media player
MediaTile supports Samsung's SMART Signage Platform (SOC) Displays
Take advantage of Samsung's All-In-One Displays to reduce the cost of your Digital Signage Implementation
MediaTile's powerful media player software now runs on the latest generation of Samsung's Tizen based, all-in-one SMART digital signage displays. Because the media players are built into the displays, no separate mounting hardware, power or HDMI cable is required.

These new displays reduce the complexity of installation yet still give you the quality and ease-of-use that you expect from MediaTile. With the ability to synchronize content across multiple screens, these displays are perfect for over the counter menu boards to showcase your products and promote your brand.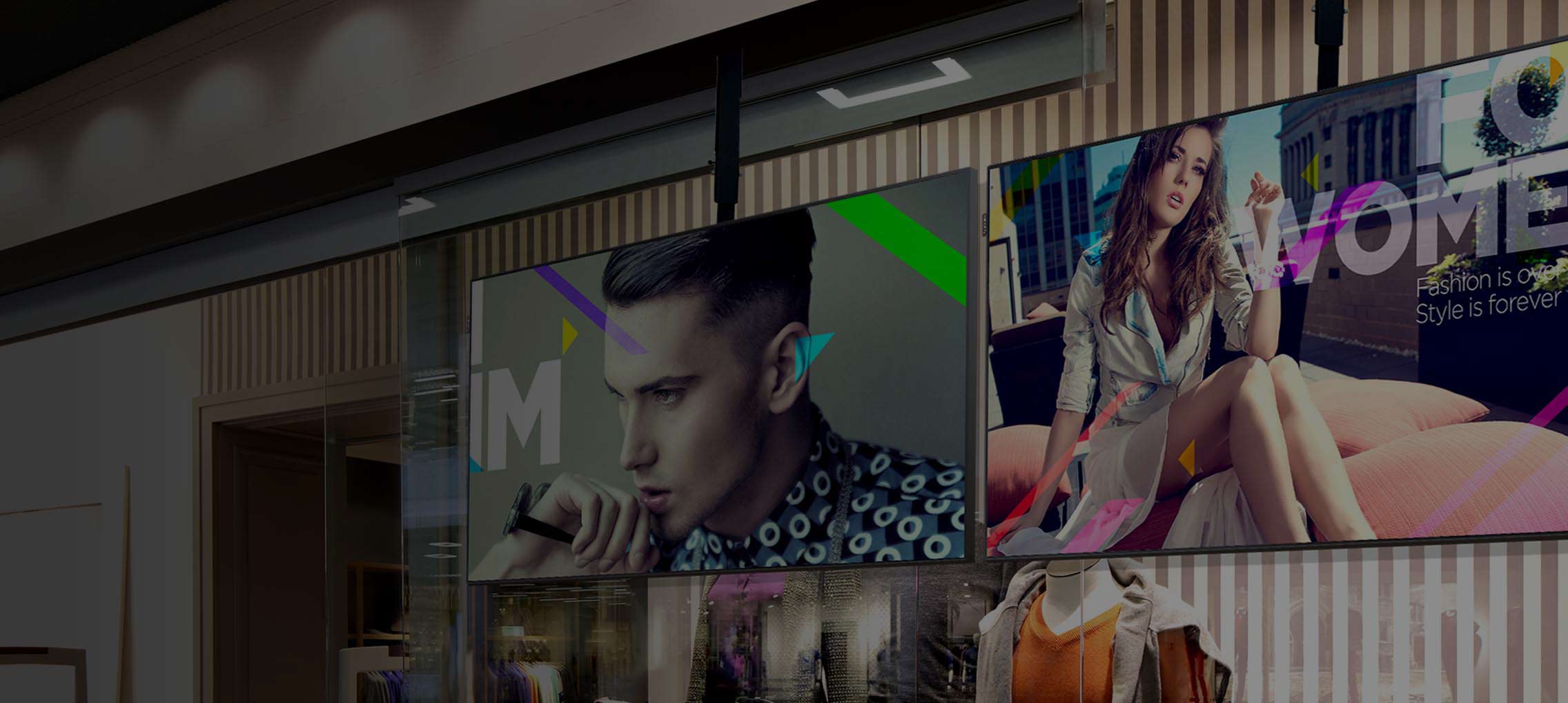 INTEGRATED ALL-IN-ONE SOLUTION
Powerful System-on-Chip Performance
The advantage of Samsung's SMART Signage Platform
Smart Displays can reduce the TCO by 10 to 41 percent over 3 years compared to traditional digital signage

Less Hardware
Because the media player is built into the display, the cost of a separate mounting kit for the media player, an HDMI video cable, control cable and power cable are eliminated from the install.
Faster Deployments
The complexity of installation of smart displays on-site can be reduced because of the fewer components needed. In general, displays can basically be pulled out of the box and hung on the wall. All that's left is to plug in the power and the network.
Power Savings
The built-in media player is powered by the display itself removing the need to power an external media player. With the price of energy rising every year, these cost savings will become more apparent over time.