Temperature Check Kiosk with Hand Sanitizer
We are now offering leading edge temperature measurement & face recognition monitors for commercial and industrial use.
The product aids in disease prevention and control, with contactless temperature detection, facial recognition software and card reading capabilities. Our monitoring system features a convenient 8 inch IPS screen and performs temperature detection with an infrared thermal imaging module from a distance of 0.5 meters.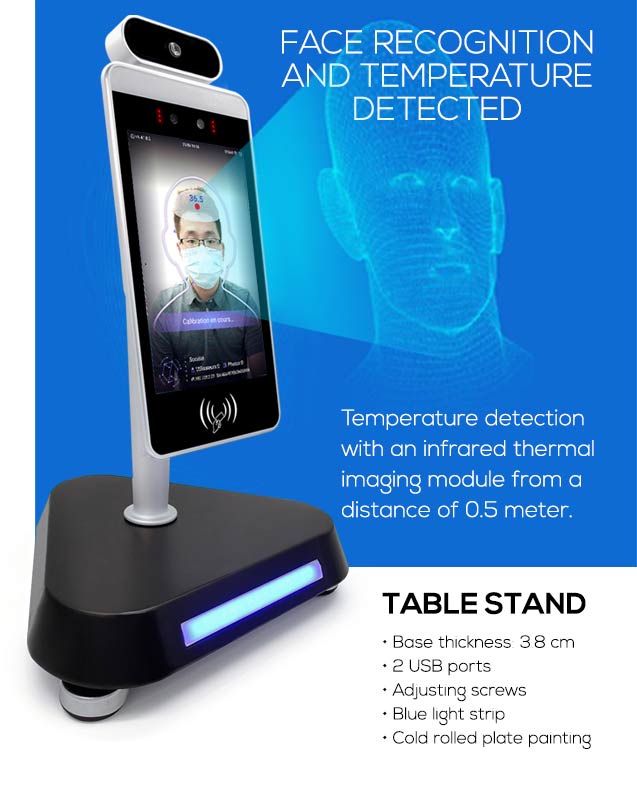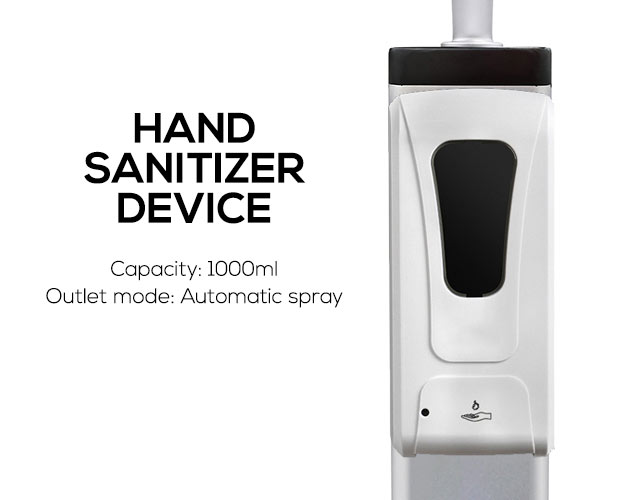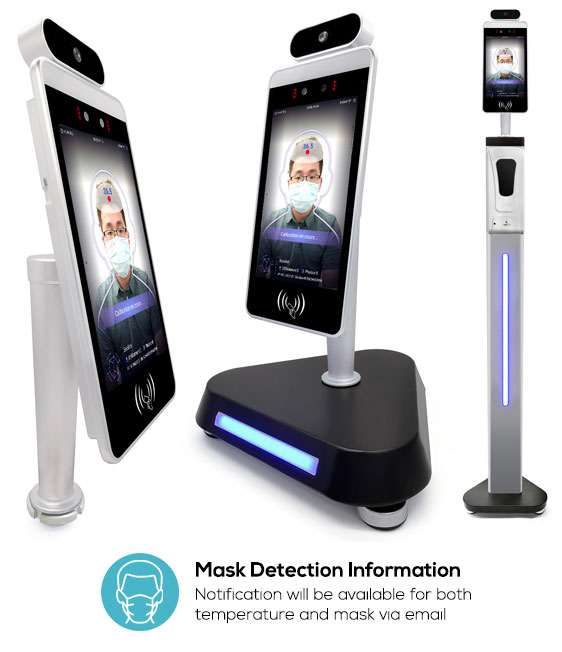 Temperature Check Kiosk Specifications
Temperature Check Kiosk - 8 inch