 Digital Wayfinding Features
Our easy-to-use and versatile MediaTile digital signage Content Management Software platform is designed with all the features and integrations you need for a powerful digital wayfinding solution.

Effective Yet Affordable
Get best-in-class features and functionality at a competitive price with MediaTile digital wayfinding solutions
No Internet Required
Our wayfinding solutions still guide your guests even if internet or cellular connection isn't available
Convenient Control
Adjust listings quickly and easily without having to worry about complicated coding or paying for changes
Take it with You
By scanning QR code on their phones, guests can take map routes with them so they don't get lost along the way
A Multi-Solution
Use your kiosk for more than wayfinding with our versatile digital signage content management software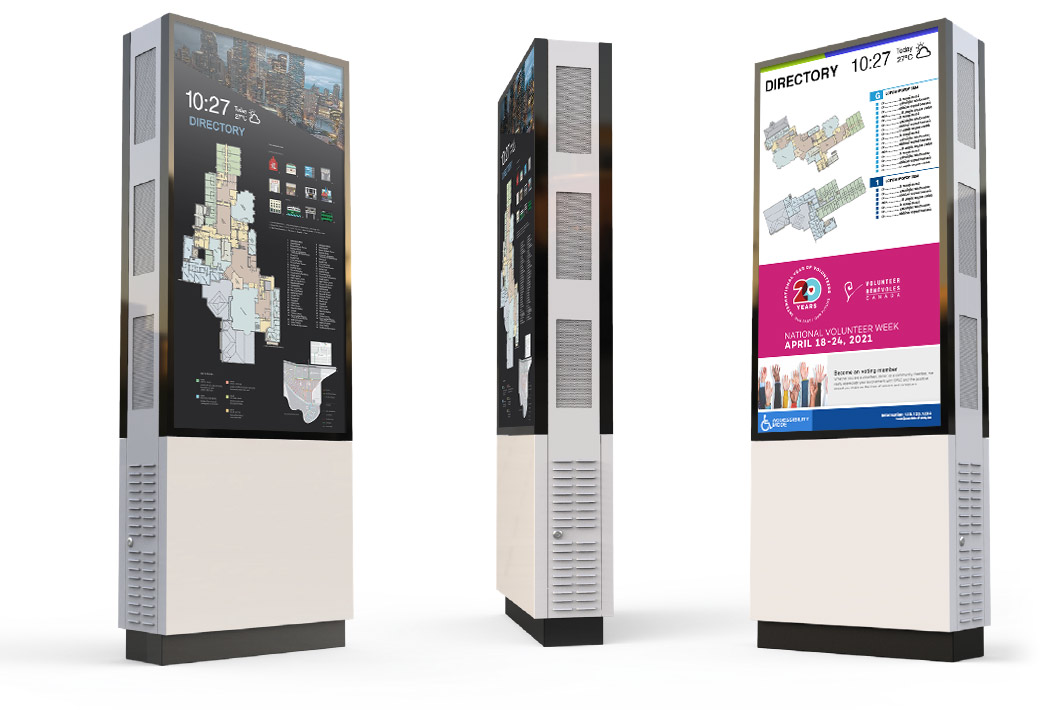 Get a Custom Digital Wayfinding Solution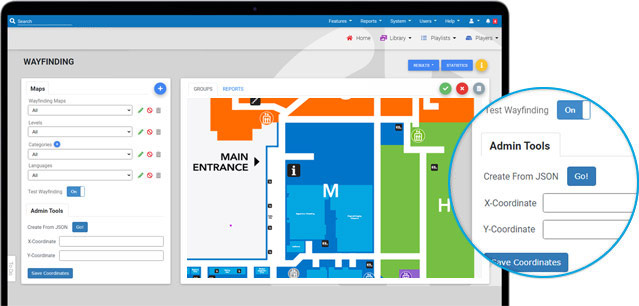 Guide your guests through complex environments such as hospitals, malls, schools, government facilities, office buildings and transportation areas.
Empower your facility visitors to navigate your space with confidence. Interactive wayfinding allows users to tap on location listings or on the map to receive the easiest route to get there. QR code technology allows users to take the route with them so they don't get lost along the way. When wayfinding kiosks are not in use, the screens can run your digital signage content.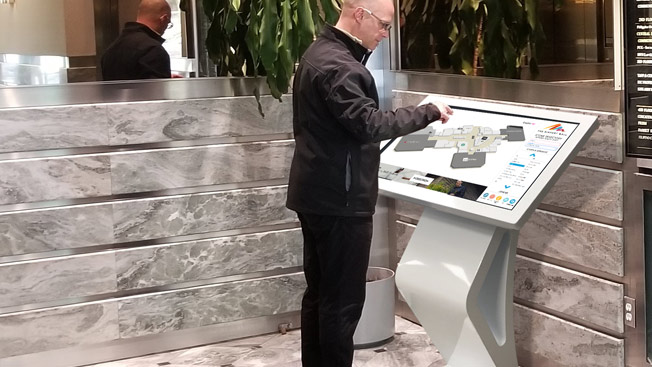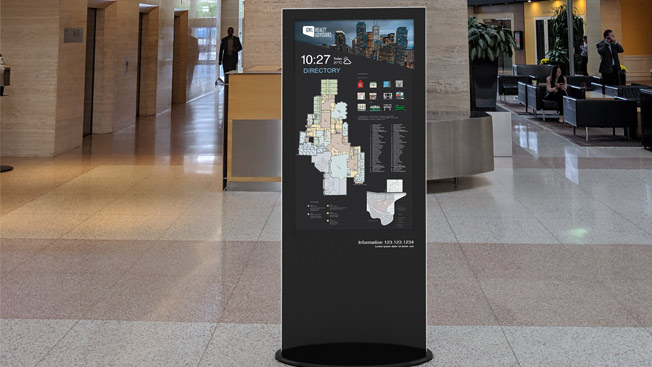 Choosing MediaTile means you get a digital signage solution that meets all of your communication, technical and budgetary needs.