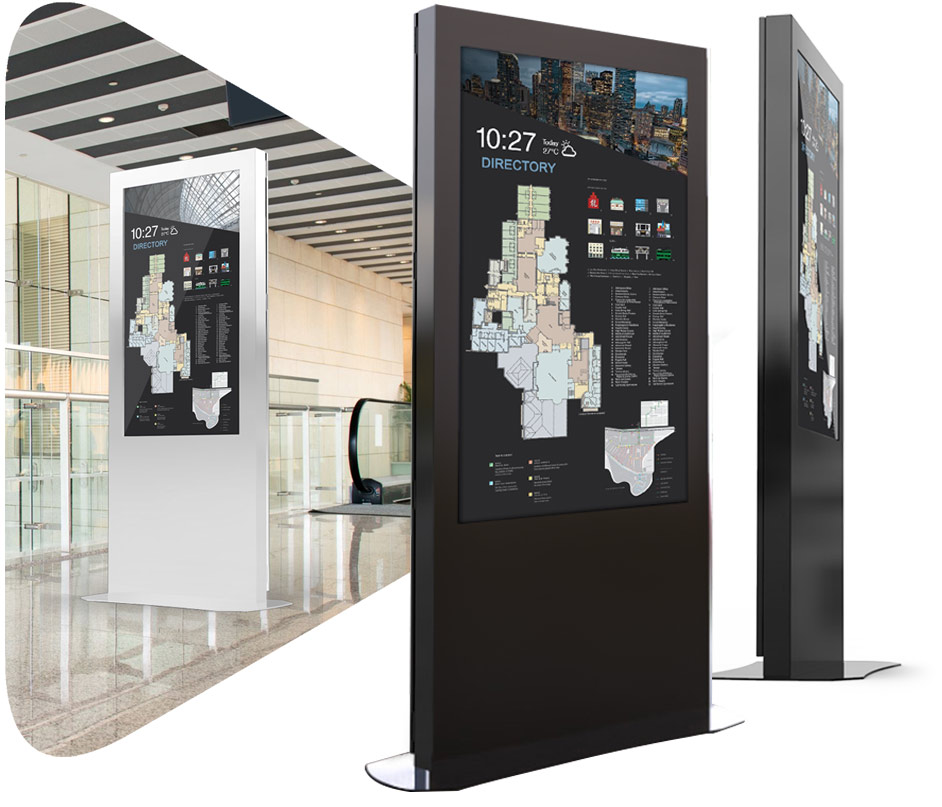 DURALINE KIOSK 43"-55"
All-in-one touch solution for any environment
Captivate customers with UHD content
UHD resolution capabilities for incredibly clear content, increasing customer engagement with lifelike images that have been optimized to display exactly as intended.
Built to be reliable and efficient
The display is guaranteed to be efficient and reliable even in dusty environments. An innovative center IR means businesses implementing the display, won't have to make any adjustments and a conformal coating protects the display from repeated customer interactions.
Designed from the ground up to meet AODA & CAN/CSA B651.02-07 Accessibility Standards.