Dual & Single Sided Duraline All-Weather Freestanding Outdoor Kiosks
These kiosks are designed to withstand outdoor elements with their all-weather rating and exceptional durability, ensuring longevity. Even when exposed to direct sunlight, the digital signage content remains vivid and sharp, guaranteeing an exceptional viewing experience.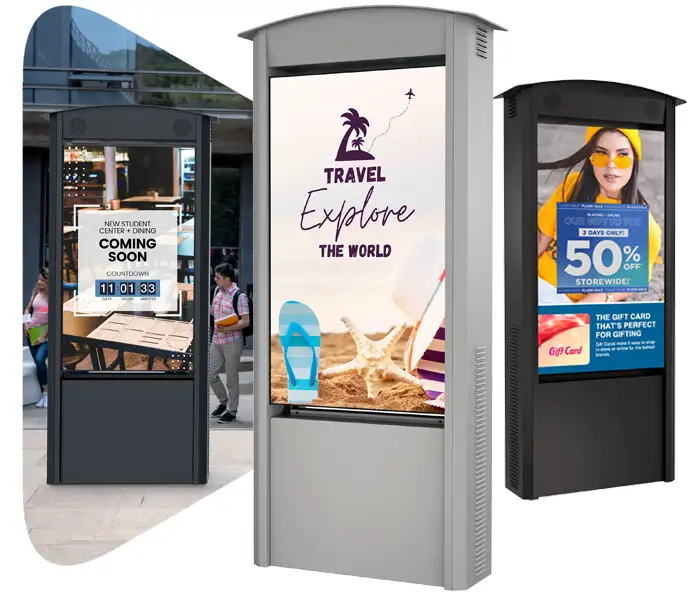 Features
The fully sealed design of the IP66 Rated display effectively prevents the entry of foreign materials, such as water, dust, moisture, and insects into the display.
With the optional IR Touch Overlay, you can easily transform the kiosk into an interactive display. This overlay features a plug-and-play design and can detect up to 10 touch points, including fingers, gloved hands, and styluses.
The media cabinet, which is rated IP55, offers ample dedicated storage space for AV components. The built-in fans provide active cooling to ensure optimal temperature control.
The louvered side vents not only promote display and component ventilation but also keep cords and other internal parts out of sight, resulting in a neat installation.
The extended base cover enables power and data to be routed up through the bottom center while hiding the conduit, resulting in a tidy installation.
By combining a stainless steel and aluminum body with an outdoor-rated paint finish, this product offers unparalleled resistance to corrosion.
This product has been tested to withstand winds of up to 135 mph.
This product features a stylish yet sturdy design that not only shields the display but also provides generous room for storing components.
To cater to your specific product requirements, this product is available in black or silver and can be purchased with or without speakers.
This package is equipped with four 4-inch, 100-watt, waterproof speakers, ensuring clear and undistorted audio output suitable for outdoor use.
Designed from the ground up to meet AODA & CAN/CSA B651.02-07 Accessibility Standards.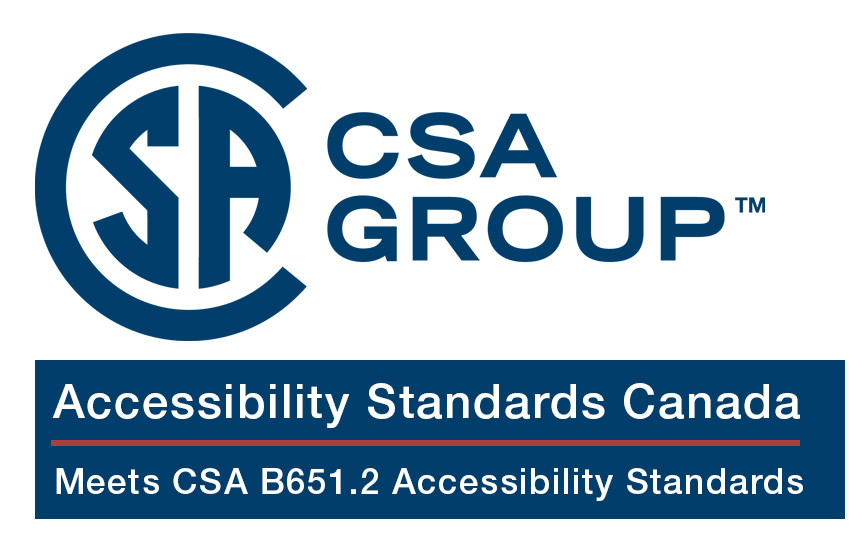 Duraline Outdoor All-Weather Dual-Sided Freestanding Kiosk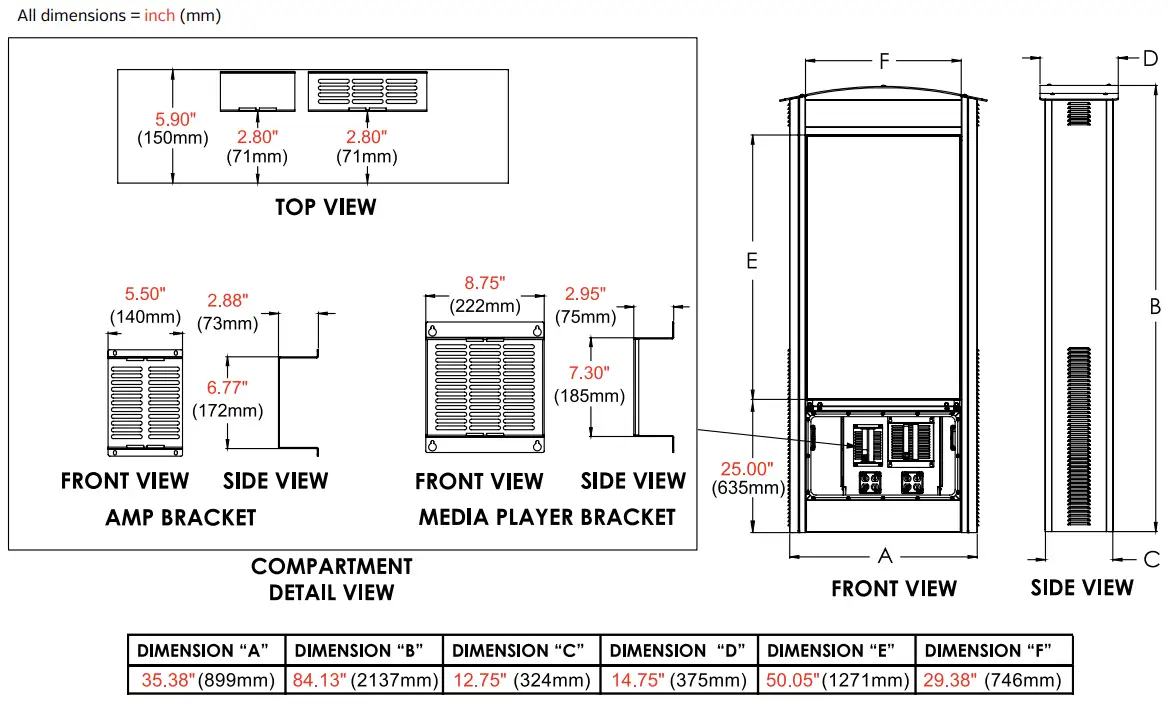 Duraline Outdoor All-Weather Single-Sided Freestanding Kiosk