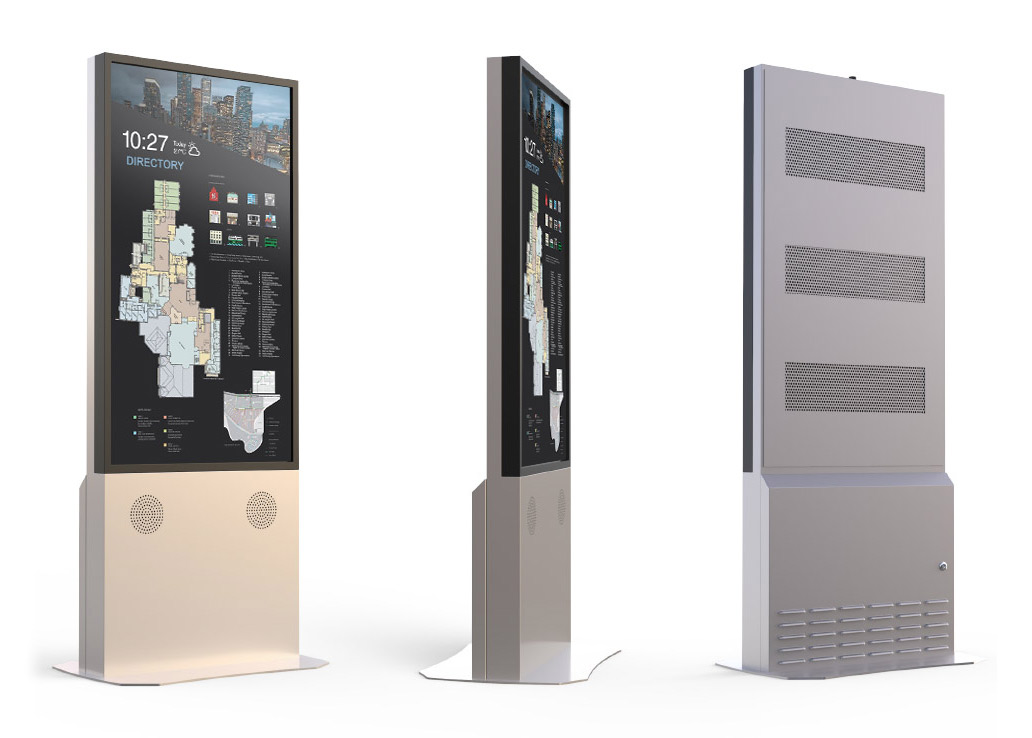 OUTDOOR ALL-WEATHER SINGLE-SIDED KIOSKS 46" OR 55"
Our all-weather rated Kiosks are ideal for sharing community information, travel, and weather details, as well as wayfinding, advertising, entertainment, and more.
This all-weather freestanding outdoor portrait kiosk is designed to support 46" OR 55" displays. This kiosk has options to support a camera, media player and router as well as speakers. The display brightness is 3000 nits and boasts an operation temperature of -40c to 50c.

Constructed using 14 GA. and 12 GA. high impact steel which will insure longevity and years of use. This kiosk can be painted any color you desire and can also include printed decals and kiosk wraps.
PRODUCT DIMENSIONS
humanKIOSK takes your marketing to a new level and ensures that your products / services are presented in an optimal and cost-effective manner.