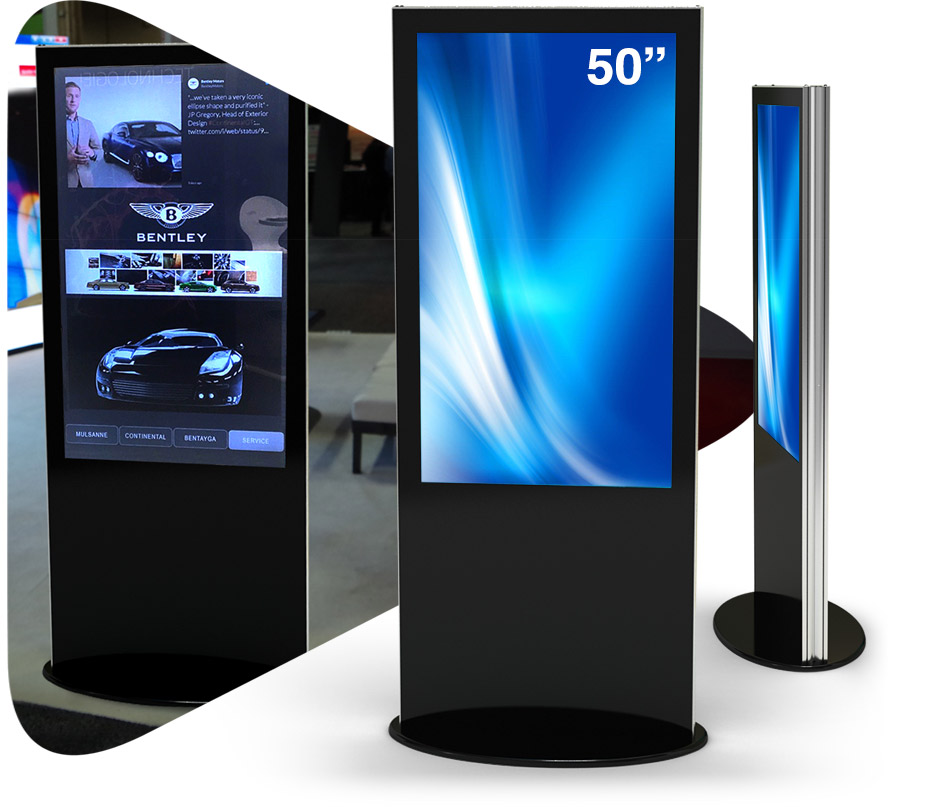 LAMINA DOUBLE-SIDED 50" KIOSK
Double the exposure with a single digital signage kiosk.
Key Features:
Available in both standard and 6 point touch interactive.
Have the option to show the same content or different content on each side
Great for large facilities or offices with high foot traffic
Additional accessories that help promote your products such as shelving and a top banner

ACCESSORIES
Add any of the following accessories to help enhance your digital signage kiosk.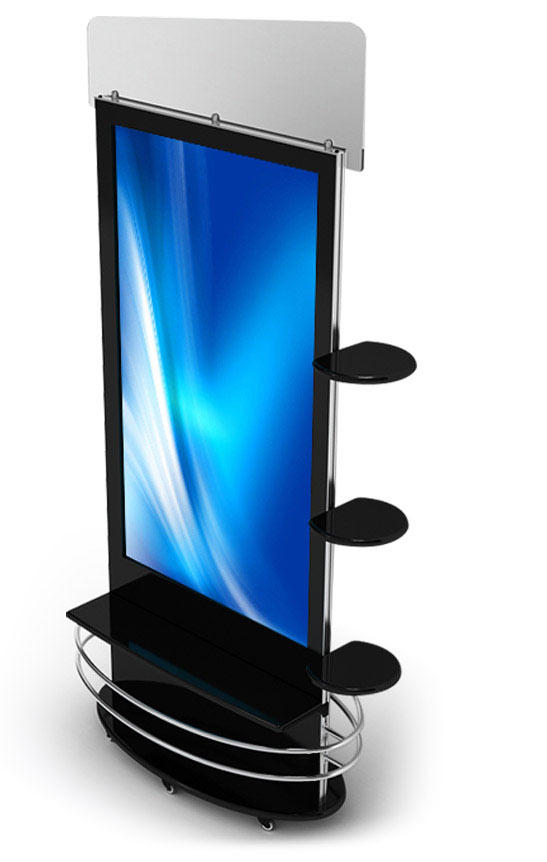 PRODUCT SPECIFICATIONS
Get to know your digital signage kiosk, down to the last detail.