DIGITAL SIGNAGE SOLUTIONS
Explore how digital signage can be a game changer for your business.
Engage, educate and empower your audience.
Our solutions allow you to start small and expand as the need arises. A unique set of solutions ensures you will continue to grow into the MediaTile platform by expanding the features in your digital signage network. These powerful features will help you engage, educate and empower your audience, so you can achieve your visual communication objectives.
Whether you have a display, video wall or an interactive kiosk, let our team help you build better brand awareness, and interact more effectively with your audience. We will work with you to determine what your customers are looking for and present it in a way that will allow them to engage with your brand.
Solutions You Can Build On.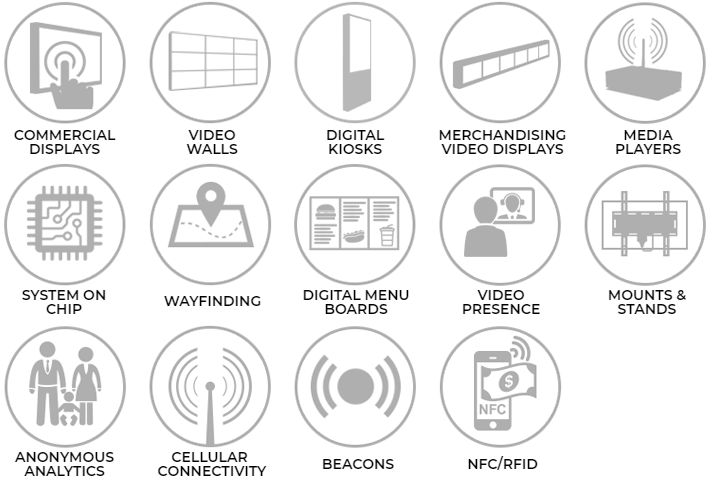 Commercial Grade Displays with Optional Touch
Commercial grade equipment, so you never have to worry.
We partner with the best in the business to give you displays that you can rely on day in and day out. Our commercial grade displays are designed for 24 hour a day, 7 day a week operation. We have every size display imaginable, from 10" tablets, to 90" full 4K displays and everything in between.
24 hour a day, 7 day a week operation
In addition, you can incorporate video walls and full featured interactive kiosks to your facility. All this combined with our purpose-built media players and easy to install mounting systems, ensures your displays will look and operate perfectly. Add touch interactivity to any display and create a truly immersive interactive customer experience easily.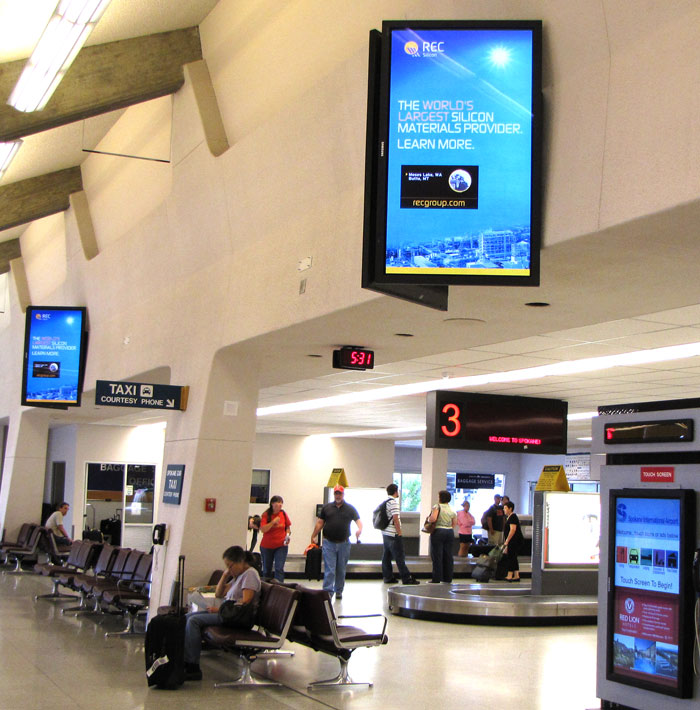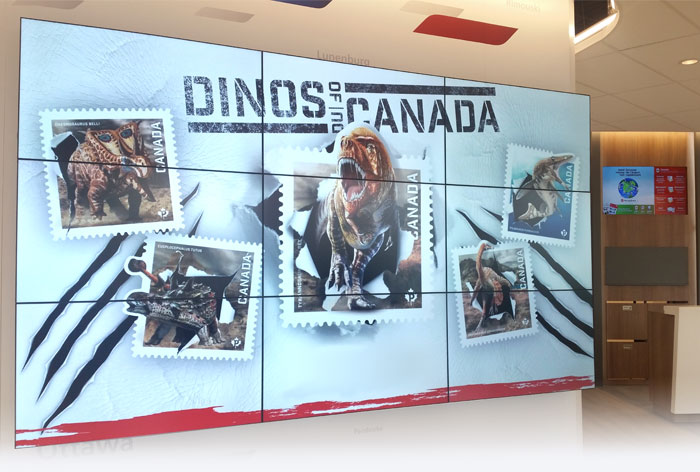 Video Walls
Create a visual impact.
Video Walls
The MediaTile platform has the built-in flexibility to support a wide range of multi-screen configurations including non-standard setups. If you are looking for a real wow factor, we have purpose built video wall players for video walls extending from simple 1 x 2 configurations to 8 x 4 configurations that can span a massive 30 feet.
Benefits:
Communicate your message with stunning 4K by including vivid images and eye-catching video
Video walls are impressive and are extremely flexible with many variations
Show a single video or create zones for multiple content and build your brand awareness
Video walls provide great entertainment value when watching sports or events, resulting in engaged customers
AN INTERACTIVE KIOSK SOLUTION FOR ANY ENVIRONMENT
All of our Interactive Kiosks have been built using commercial grade components for high traffic environments. These kiosks are being used in many ways across different industries. A few examples of how kiosks are being used today are to showcase products, guide guests in commercial buildings and using them as digital menus to name a few.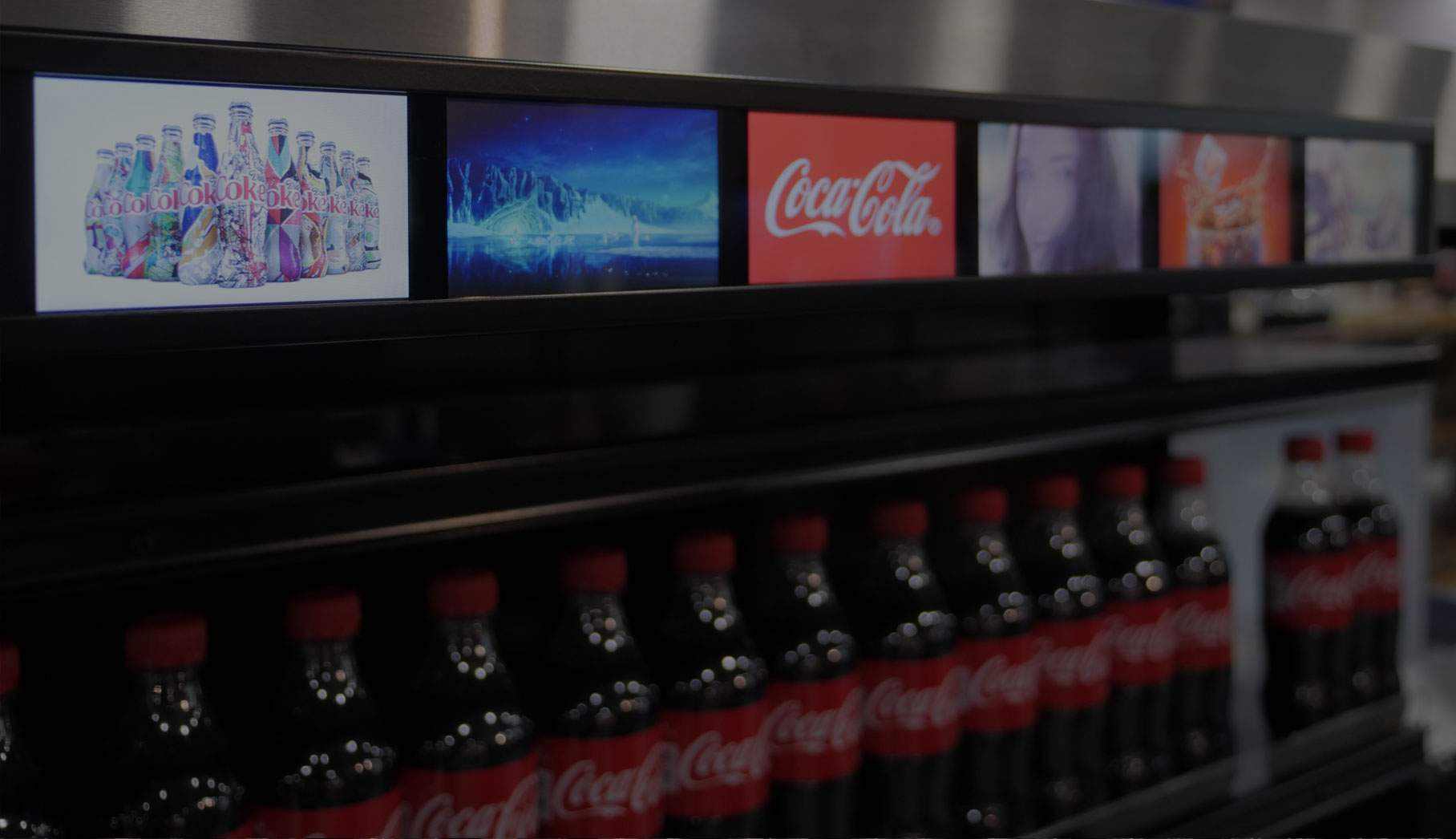 Merchandising Video Displays
Transform traditional to digital.
MVD Series – Merchandising Video Displays
Engage Digitally.
Create digitally immersive experiences by converting conventional merchandising displays and store shelves into digital media communicators. This multi-display configuration can either function as multiple individual displays or as a single messaging display, in either vertical or horizontal orientation.
Benefits:
Attract browsers by maximizing in-store visibility

Upsell products within the same category

Influence shoppers at the point of purchase

Build brand equity with lifestyle selling and dynamic content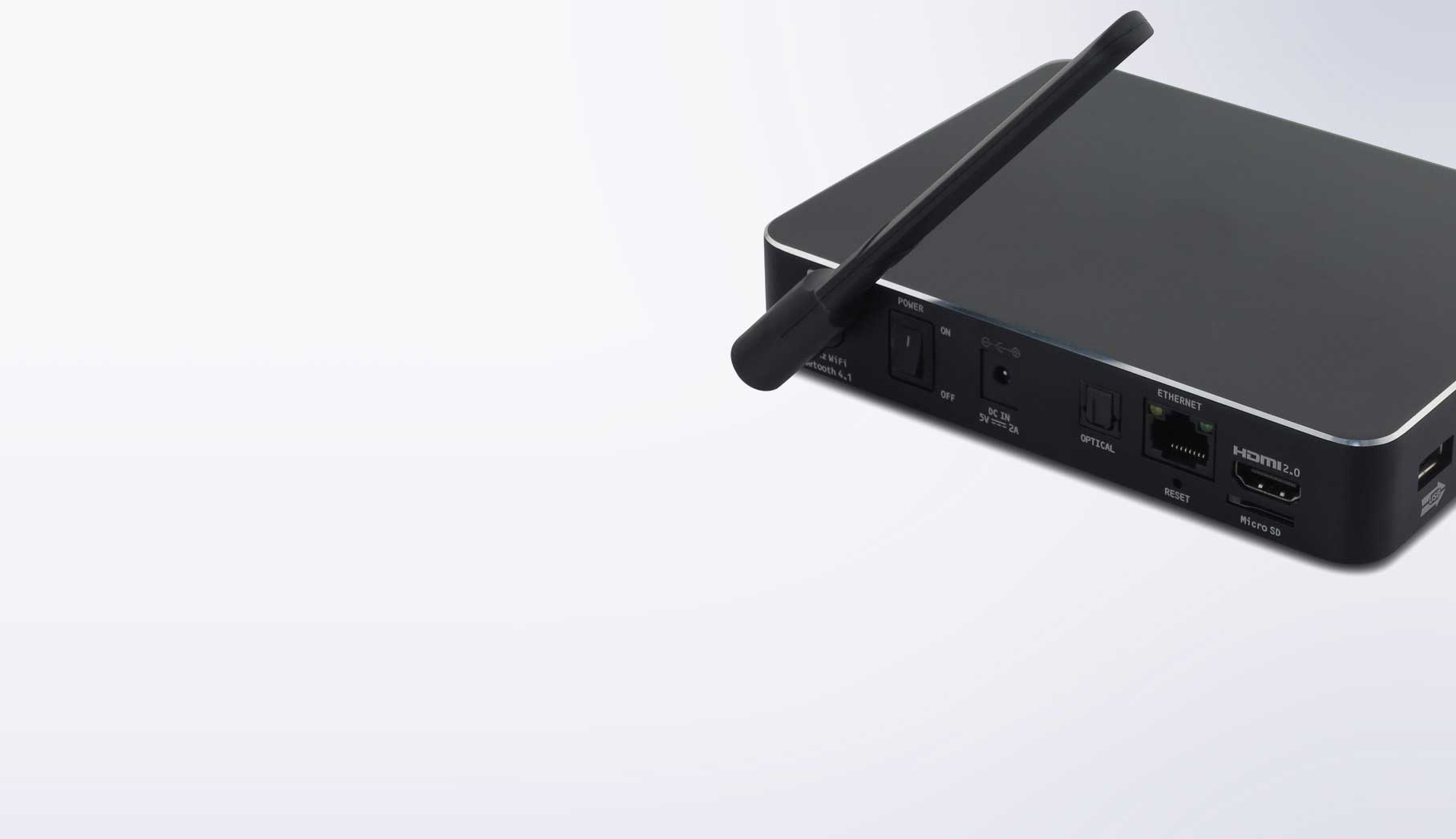 Media Players
Purpose-built and designed for 24x7 continuous operation.
Media Players are your signage networks "gateway to the cloud". It's essential that media players are purpose-built and designed for 24x7 continuous operation to ensure your network stays up and running. This is especially true when your equipment is located in remote locations or in hard to reach areas, where sending out a service technician can be costly. Our media players have been specifically designed, tested and certified to reliably function in a commercial digital signage environment.
We offer 3 categories of purpose-built media players: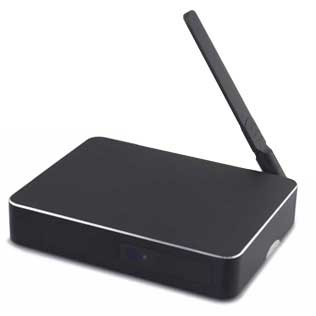 CMP100-6 Media Gateway NEW
The NEW MediaTile CMP100-6 Android based media player is the perfect choice for most single screen installations.
Playback up to 4K resolution
Supports all popular video and image formats
Supports RSS feeds and text tickers
Supports media created using MediaTile's built-in Content Designer
Supports Anonymous Analytics/Facial Recognition
Has remote login capabilities for remote support
Small form factor allows it to be discretely mounted pretty much anywhere
Includes a 1-year RTD warranty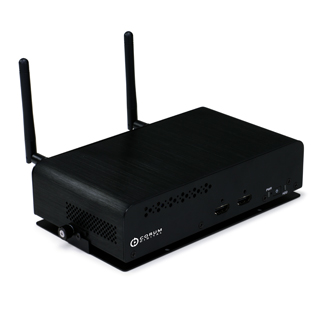 CMP200-7 Media Gateway
The MediaTile CMP200-7 is a more robust and extendable Windows 10 based media player that has been designed for 24/7 use in a wide range of environments.
Supports all popular video and image formats
Playback up to 4K resolution
Supports RSS feeds and text tickers
Supports media created using MediaTile's built-in Content Designer
Supports many add-on features such as:
The HumanKIOSK powered by Video Presence
Anonymous Analytics/Facial recognition
Interactivity using RFID and QR Codes
Gesture Control
The small form factor includes a built-in, detachable VESA mount
Includes a 3-year RTD warranty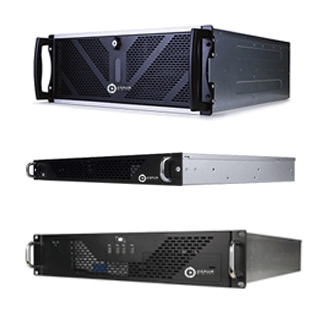 CMP400/1600/3200 Video Wall Gateways
The MediaTile CMP400/1600/3200 purpose-built Windows 10 based Video Wall players are designed for 24/7 use in all Video Wall applications.
Supports up to 32 individual screens in almost any configuration up to 4K resolution
Supports all popular video and image formats
Supports RSS feeds and text tickers
Supports media created using MediaTile's built-in Content Designer
Includes a 3-year RTD warranty
Take advantage of Samsung's All-In-One Displays to reduce the cost of your Digital Signage Implementation
MediaTile's powerful media player software now runs on the latest generation of Samsung's Tizen based, all-in-one SMART digital signage displays. Because the media players are built into the displays, no separate mounting hardware, power or HDMI cable is required.

These new displays reduce the complexity of installation yet still give you the quality and ease-of-use that you expect from MediaTile. With the ability to synchronize content across multiple screens, these displays are perfect for over the counter menu boards to showcase your products and promote your brand.
Wayfinding
Empower your audience.
Customize every experience.
Wayfinding is an effective way to guide people through complex environments such as malls, healthcare facilities, educational campuses, government facilities, office buildings and transportation area. This solution helps eliminate print and logistics costs including employees updating individual bulletin boards or brochure stand. Wayfinding creates a positive experience for each user, because they are able to interact at their own pace.
Benefits:.
Make it easier for customer to find their way around your facility
Update facility changes remotely
Integrate with other branded content
Reduce wait times by creating a self-service experience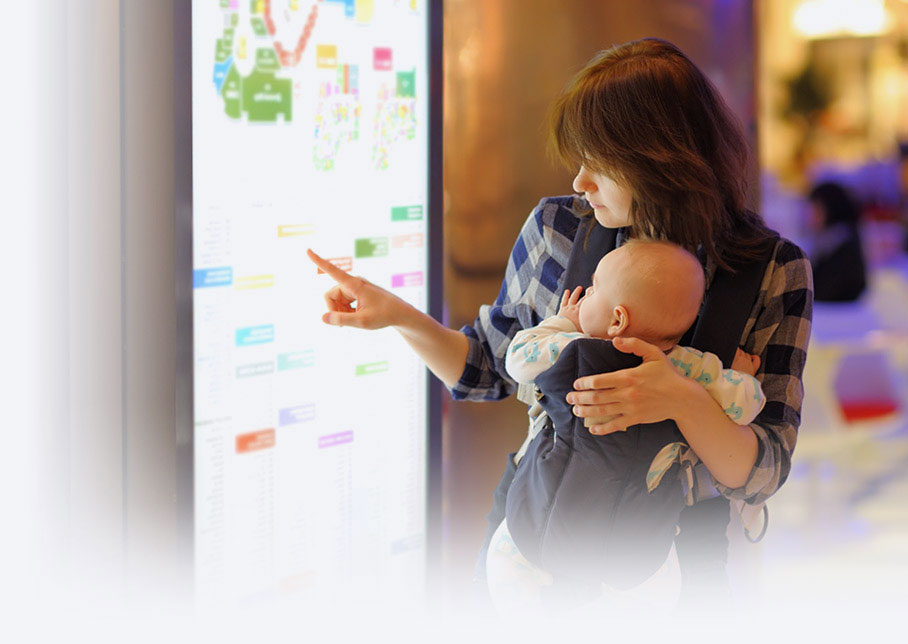 HumanKiosk
HumanKiosk powered by Video Presence.
Add a personal touch.
The HumanKiosk Solution combines the capabilities of interactive digital signage with on-demand experts. Introduce digital face-to-face interaction to revolutionize in-field customer service for point-of-sale or point-of-service environments.
Benefits:.
Create a personal brand experience with each customer
Intelligent Video Call Routing
Flexible Agent Control to place calls on hold and capture times and duration
Integrated with the CMS for content and playlist delivery management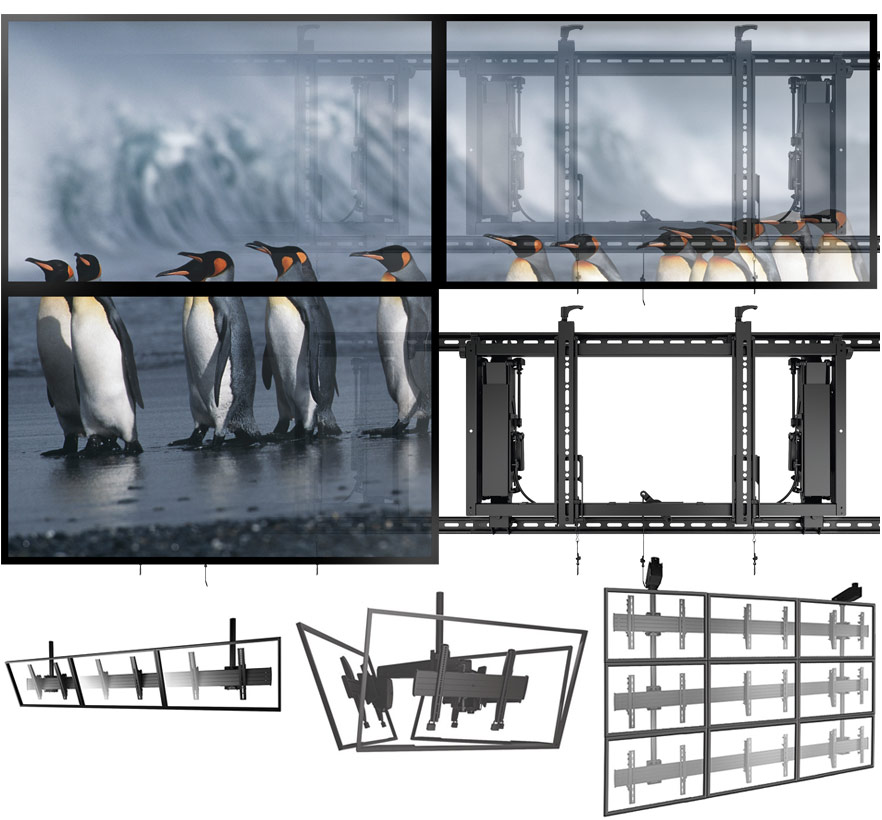 Mounting and Stand Options
Wall, ceiling, floor, portrait or landscape, any way you want it!
Portrait or landscape modes, we can handle any mounting requirement.
Mounting is a key part of your digital signage system. We offer a wide variety of mounting options and stands that are available for virtually any deployment. Whether you require floor mounts, rolling mounts, wall mounts, ceiling mounts or customized mounting enclosures, in portrait or landscape modes, we can handle any mounting requirement.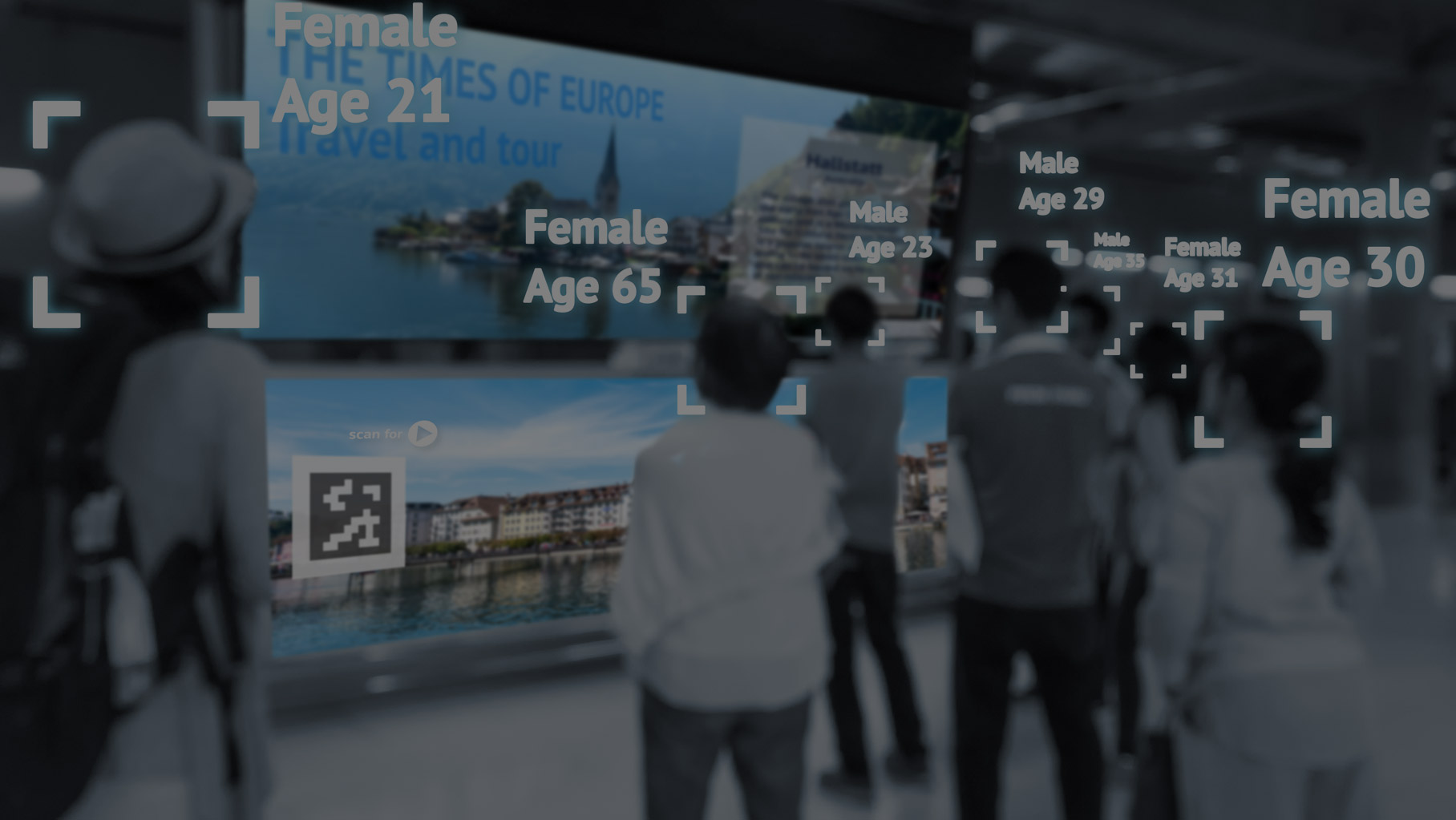 Content that speaks to your audience.
The MediaTile Anonymous Analytics and Facial Recognition feature can help identify who is viewing or interacting with your displays. It's a great way to get insight to advertisers so they know who they are targeting. Use anonymous gender and age demographics to trigger specific content that directly relates to the viewer.
Benefits:.
Know your audience

Associate viewer demographics with content

Display targeted content based on gender and age

Build business analytics for potential advertisers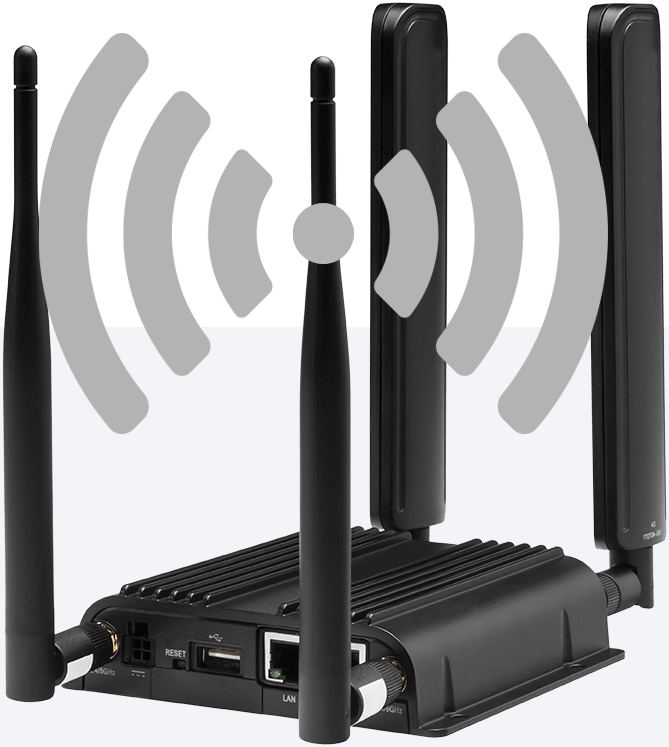 Cellular Connectivity
Cellular integration by design.
MediaTile was designed from the ground up to take full advantage of cellular networks. We utilize commercial cellular routers to ensure your connection stays up and your content is always playing. We also have relationships with many cellular providers to get you connected wherever you need, just add power and your content is always up-to-date.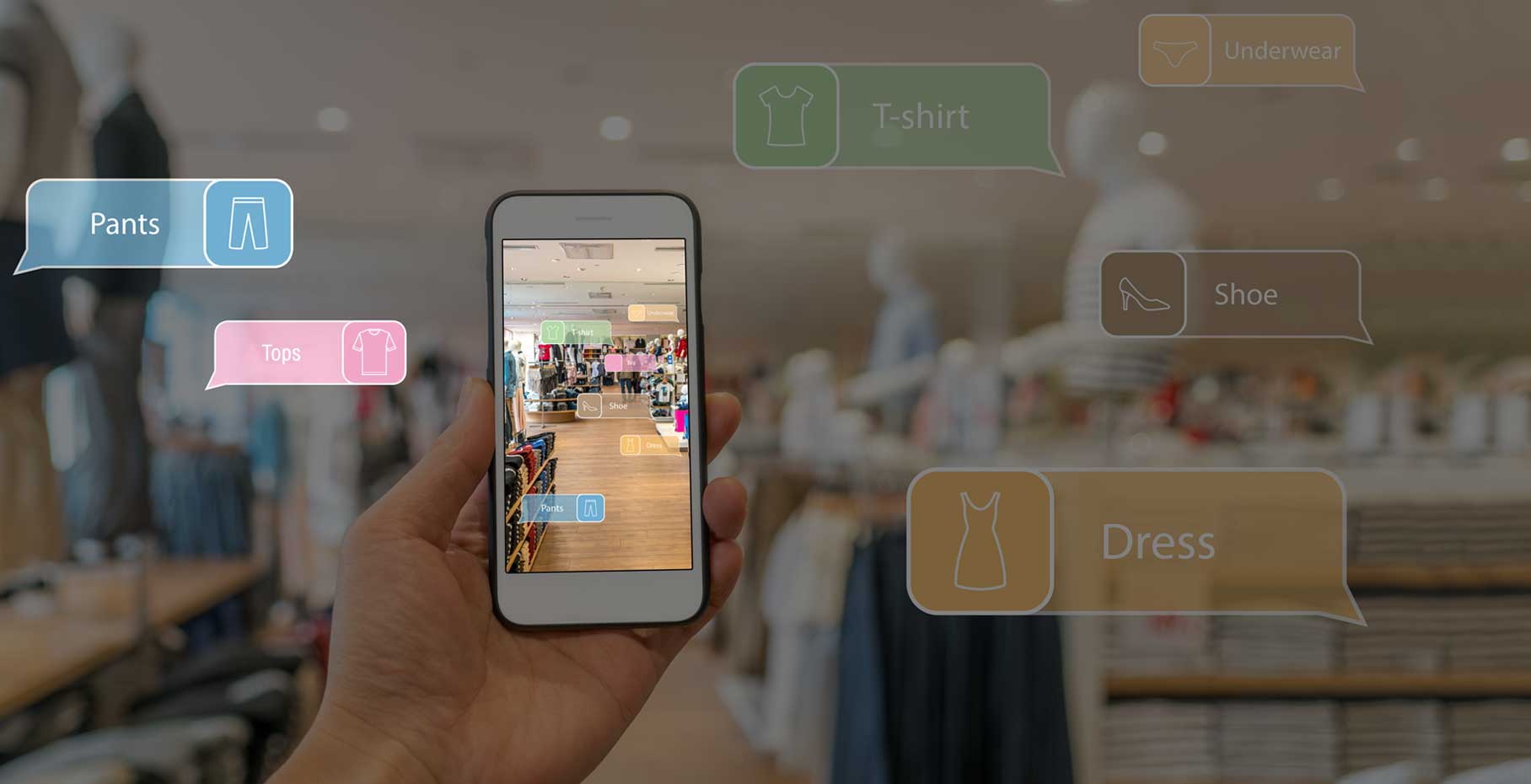 Beacons
Targeted marketing that works.
Real time impact.
Beacons are small devices that repeatedly transmit a small amount of data via Bluetooth Low Energy (BLE) or Wi-Fi with Bluetooth BLE. To make a Beacon useful, a device must be available to pick up the signal they send. This device is called a receiver. A mobile phone can work as both a Beacon and a receiver.
Benefits in Digital Signage
The 2 most common uses of Beacons are for monitoring the movements of people or assets within a space or for triggering a notification on a mobile device when a user enters a space. To make Beacons truly useful, they must be used in conjunction with mobile devices.
Create relevant messaging that is targeted individually

Document traffic patterns to ensure that screens are in the most optimal locations

In a retail environment, trigger a notification with a coupon on customers mobile phones and reinforce the promotion with related digital signage content

In a warehouse, trigger a warning message to display on a nearby screen when a user comes too close to a dangerous location or hazardous materials
NFC/RFID
Redefine content delivery.
Drive more in-store purchases.
Unlike Beacons, NFC is a set of communication protocols that enables communication between two devices. Simply bring the devices between a few inches of each other and communication is automatically established.
NFC enabled devices can work in three modes:
Card Emulation - enable payments or ticketing using a Smart Card or a mobile device
Reader/Writer - allows an NFC-enabled device to read information from an NFC-enabled tag or label
Peer to Peer - allows two NFC-enabled devices to exchange information with each other
NFC in Digital Signage
An NFC device can be built into a display or kiosk to allow users to tap their phone to receive additional information about the product being featured.
Benefits
Engage you customers with mobile device integration.
Move content to your customers mobile devices that they will keep with them after they leave your display
Gain customer usage analytics.